Shopping Internationally Made Easier With Shop & Ship
Get International Products Delivered in India With Shop & Ship
The trend of online shopping in India is increasing day by day. It is not only convenient but the tempting offers provided by online shopping websites are hard to resist. One thing however we always crib about is the lack of international websites that ship to India. Though there are a few international brands and websites that do ship to India but the fear of paying high shipping charges and the package getting lost in the customs holds us back from buying the numerous products in our wish list.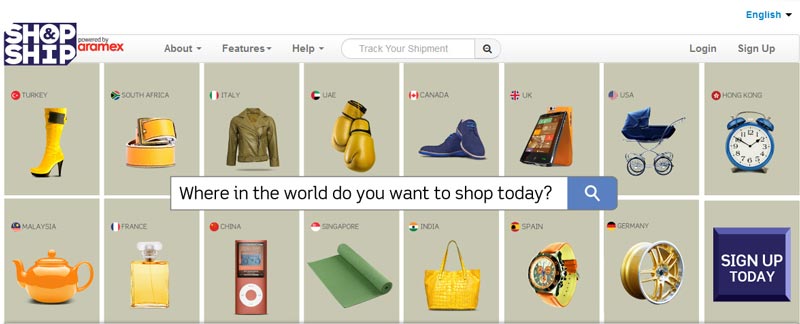 Recently we came across Shop&Ship, powered by Aramex, which provides shipping services and delivers products from around the world at our doorstep. It allows us to shop from countries like US, UK, China, Turkey, UAE, South Africa, Hong Kong, Germany, Italy, Spain, France, Singapore, Canada and Malaysia at very affordable rates. It also delivers products from India to other countries so you can always ship a product to a relative or pen pal living outside the country. Currently the services of Ship and Shop are available in over 62 destinations around the world and thousands of members around the globe are using it.
To use the services, all you need to do is register online for a Shop and Ship Lifetime Membership. After getting yourself registered, you will get 14 personalized physical addresses in New York, London, Shanghai, Istanbul, Dubai, Hong Kong, Johannesburg, Frankfurt, Milan, Barcelona, Paris, Singapore, Ontario and Malaysia. You can use these physical addresses to shop from the mentioned countries.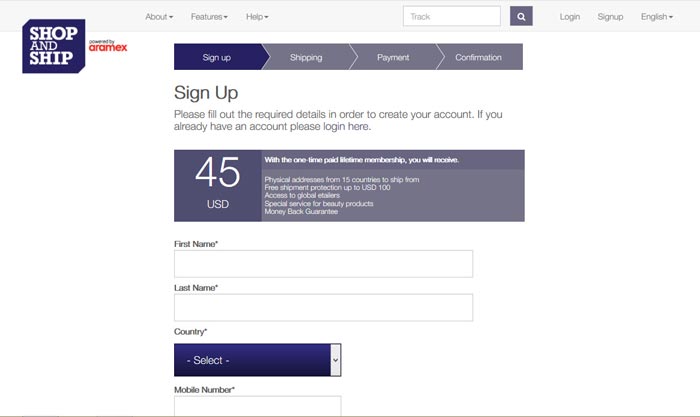 Another great reason to use Shop and Ship services is their money back guarantee. If at any time during the first year of having an active account, if you feel that their services are not meeting your expectations, you can ask for a refund. They promise to refund the money without any questions asked.
I cannot tell you the number of times I've been upset about missing out on the great offers during Black Friday & Cyber Monday sale on beauty and electronic products. Now, the shipping service makes it possible to shop from websites like Colourpop, makeupGeek, NYX, Sephora USA, Amazon etc which do not normally ship to India.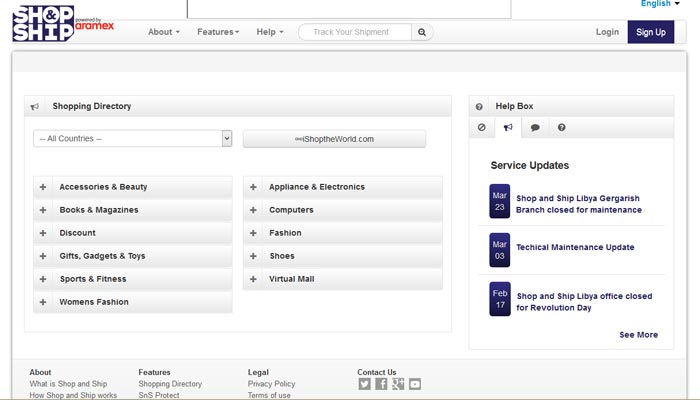 Once the shipment arrives at the given personalized physical address, you will receive an email regarding the same. You will receive another mail when the shipment will make its way to your address and a feature of "Pay Now" will get activated to make the process even more convenient. You can pay the shipping fees online to avoid any hassle and easily receive the shipment at your doorstep.
The members of Shop and Ship gets access to the other facilities like tracking the shipment, 24 hours customer support, protection on lost or damaged shipments which are above US $100 and upto US $2500 or equivalent.
This is a reliable service offered by Aramex which will make the life of so many avid online shoppers easier. Buying products from pretty much all over the world is possible now without the risks that usually cloud international shipping.
Contributed By Saraswati