Best Turmeric Face Masks for Glowing Skin
Homemade Turmeric Face Masks for Glowing Skin & Clearing Acne Spots!
Lately I've been trying out a lot of DIY remedies and the thing is they genuinely work. Up until last year, I was never really interested in home remedies because I felt it was very time consuming and gave little to no results. But because of this entire pandemic I started trying out these ghar ke nuske and trust me they give incredible results. And I always try to include easy DIYs which don't require a lot of effort. So as you can tell from title of the video I'm going to tell you about some very effective face packs for clearer skin using an ingredient which we all have in our homes, which is turmeric also known as haldi.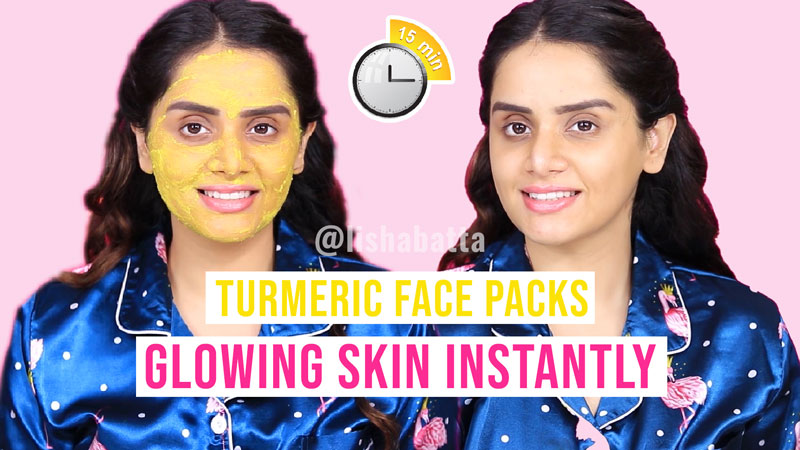 Now, most of us have grown up hearing how beneficial turmeric is for our body. I'm sure whenever you've injured yourself your parents have made you drink haldi milk or as millennials call it, turmeric latte. But turmeric is also an incredible ingredient for the skin. It is known to effectively reduce scars and discoloration. Turmeric consists of curcumin which has anti inflammatory and anti oxidant properties. So basically, it helps your skin glow and calms it down.
So below, I will be showing you the most effective turmeric face masks for clear & glowing skin along with the before & after
1) Turmeric & Honey Dark Spots Clearing Face Pack
2) Turmeric & Aloe Vera Face Mask for Glowing Skin
3) Oats & Turmeric Face Pack for Clearer Skin
4) Apple Cider Vinegar & Turmeric for Hyperpigmentation
5) Olive Oil & Turmeric Facial Oil for Glowing Skin
If you enjoyed watching this video then pls hit the like button and subscribe to my channel for more such natural remedies.