Shave It Off- Benefits + Step by Step Guide
Step by Step Tutorial on Shaving + Benefits of Shaving
There are many myths attached to shaving one's body hair but surprisingly, none of them are true. For instance, 'shaving will cause the hair to grow back thicker and darker' is one line almost everyone has heard. However, it is just one of the biggest shaving myths. Slowly and steadily, the beauty industry is accepting the truth that shaving is indeed, the most convenient form of hair removal method. I switched back to shaving almost 2 years back and I haven't even thought of getting waxed ever since. If done properly, it is one of the best affordable hair removal methods for smooth and soft legs. Today, we are going to talk about the proper way of shaving and its numerous benefits
Step by Step Guide on Shaving Properly
1. The best time to shave is after you take a bath or shower as this moistens the skin and opens the pores. This helps in minimizing skin irritation.
2. Use a shaving gel, baby shampoo or conditioner for shaving. Make sure the product that you are using has a slippery feel so that it enables the razor to glide smoothly. We personally love the Gillette Satin Care Shave Gel which helps in getting a close shave and removes the tiniest of hair.
3. Use the razor in the direction of the hair growth and not against it. Use short and precise strokes to remove the hair and don't rush. Rushing may cause nicks and cuts.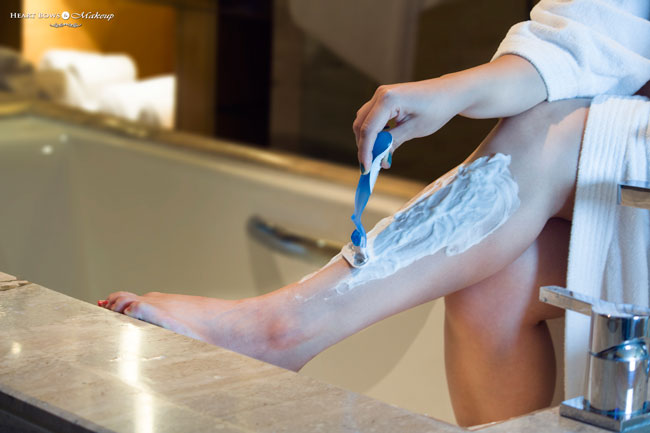 4. While shaving on the areas like elbows, knees, etc. be a bit careful and use short motions. Also, dip your razor from time to time in water to wash off the shaved hair.
5. Rinse and always pat the area dry with a towel, instead of dragging it on the skin. This is because the skin has just been exfoliated and can be a bit sensitive.
6. Use a good and hydrating moisturizer after shaving. You can also use a body oil if you
have very dry skin. Never skip moisturizing the skin as it can lead to dry and irritated skin.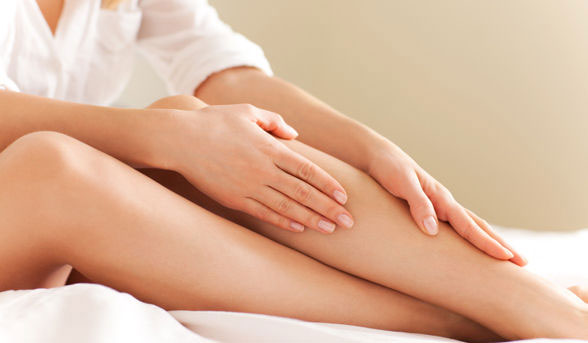 Benefits of Shaving
1) Less time consuming
In every hair removal method, there is a long and messy procedure which can also be very expensive. However, shaving is not only convenient but also saves a lot of time. All you need to do is hop into the shower, dampen the skin, lather, shave and rinse. It hardly takes any times and gets the job done in a jiffy.
2) Does not darken the under arms
Like I said, I have been shaving for the past couple of years and one of the best thing is that it has prevented underarm pigmentation. A friend of mine who has been using depilatory creams for 5-6 yrs always complains about how it caused her underarm skin to darken over time due to the excessive use of chemicals. Shaving on the other hand is completely safe for the skin and does not lead to discoloration.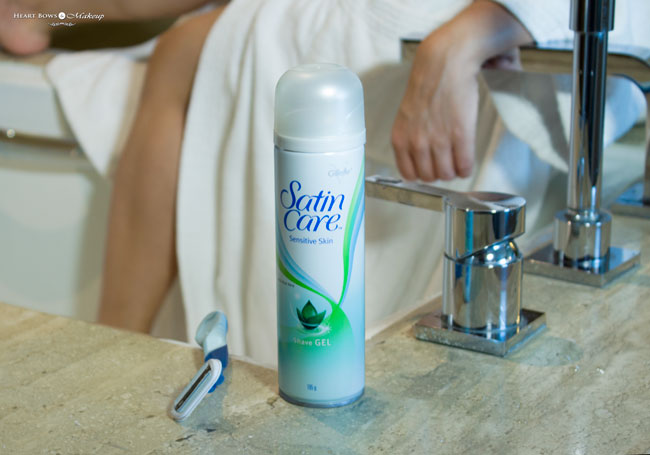 3) Affordable
This is a hands down the best benefit of shaving. Unlike waxing, which requires quite a bit of time and money, for shaving all you need is a disposable razor which costs less than 200 bucks and can be used for a month. A bottle of shaving gel or baby shampoo lasts forever as well. Compared with waxing, laser, depilatory creams, etc. shaving is pocket friendly.
3) Exfoliates the skin
When you shave, it helps to remove dead skin cells from the body, cleanses the skin and pores and exfoliates them very well. As a result, the skin feels smooth and soft. It also helps in reducing sun tan and helps to get an even skin tone.
4) Painless
Why go through the pain of getting your hair ripped very month when there is a better and pain free option? Shaving is easy and gives a smooth and hair-free skin without any pain. If you are afraid of nicks and cuts, you just need to be a little careful.
5) Convenient
Waxing or other methods of hair removal require a certain length of hair so you have to wait for some time before the next waxing session. What if you need to wear shorts and your hair is too short to get waxed? Well, shaving saves the day! Shaving requires no particular length and can be done as often as every alternate day if you want. Thus, I always travel with a razor for those emergency occasions.