Celebrate The Season Of Love With PrettySecrets!
Prettysecrets.com Website Review
Hello Beauties,
The month of love is upon us and I bring the perfect website for you girlies to enjoy this season. Introducing Prettysecrets.com which is India's premier online lingerie store. It offers everything a girl might want. From dresses to shapewear and lingerie to swim wear, they have it all! I was blown away by the sheer variety they have to offer in each category and it was extremely hard for me to choose a few pieces.
Since its the month of love, they are offering free gift wrapping on all orders which is bound to win over any girl's heart. Also, to spread some love among their customers they are offering a flat 15% off on orders above Rs 1499. This discount is in addition to the discounts already running on most of their items so you're bound to get a great deal.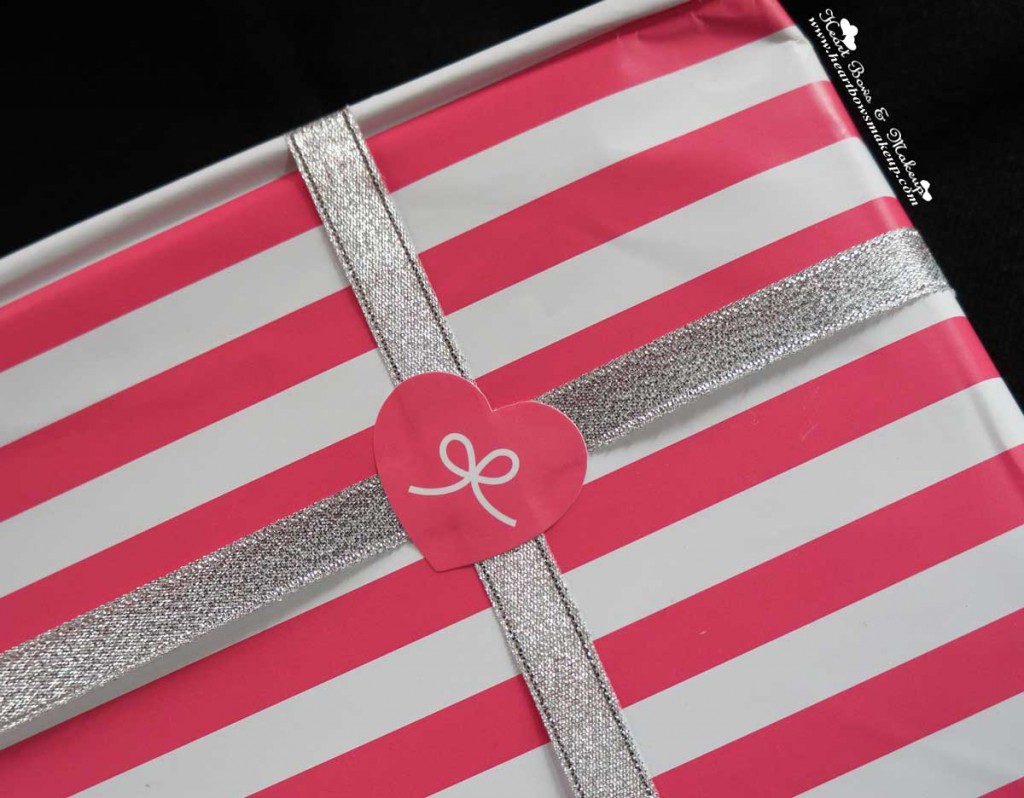 I placed my order on 5th Feb and got my order on 7th Feb and least to say I was super impressed with the fast delivery. The products were discreetly packed in an opaque white packaging and there was no mention of the site's name on the packaging or invoice. One of the things that I really liked was that they were considerate enough to mention only the product codes in the invoice so incase your package is accepted by a neighbour you certainly won't be embarrassed :p
As you can see my box was beautifully packaged in a coral and white gift wrapper which was decorated with a bow. It was so pretty that I almost didn't have the heart to tear it apart and check out my products! I loved the little detailing like including a card wishing me a happy valentine's day and also those gorgeous bow + heart stickers(maar hi daala types 😉 . Their efforts totally paid off as it made me feel just so special *_*
I was very confused on what to order as I wanted so many pieces and I only managed to select a couple of pieces by 'inky ponky-ing' them :p I ordered this beautiful Plum ' Dare to Date Lace' dress which has a scoop neckline and a beautiful lace patch for a back! Sexy yet classy! Can you guess the price? Just Rs 720! I have bought such simple dresses from Kazo for far higher prices! I'm certainly stalking them for dresses from now on!
I also bought this gorgeous Prettysecrets Hot Pink Tummy Tucker which I believe is a must have for everybody no matter how thin or fat you might be,well unless you have a really taut belly. There's nothing worse than wearing a polyester or figure hugging dress with a protruded tummy hanging out :p The tummy tucker is of high quality,feels really soft and is very comfortable to wear!
Their size guide was quite detailed and helped me get the right sizes that fitted me perfectly! They offer free shipping on orders above Rs 750 as well as COD service. I can't help but mention the vast variety of items they offer once again and strongly recommend checking out their online lingerie collection ,shape wear,night suits & gowns as well as corsets. Besides their in house brand 'Prettysecrets', they also offer brands like Enamor, Bwitch, Amante, Triumph etc.
I had the most wonderful experience shopping from Prettysecrets and highly recommend it for all your shopping needs! Like they say Love = Lingerie so gift some love to your girl and make her Valentine's Day even more special! You surely won't be disappointed!