This Valentine's, give the gift of love with Kama Ayurveda.
Kama Ayurveda presents a host of products based on luxurious and pure ingredients such as rose, vanilla, cinnamon and vetiver; perfect symbols of pure love.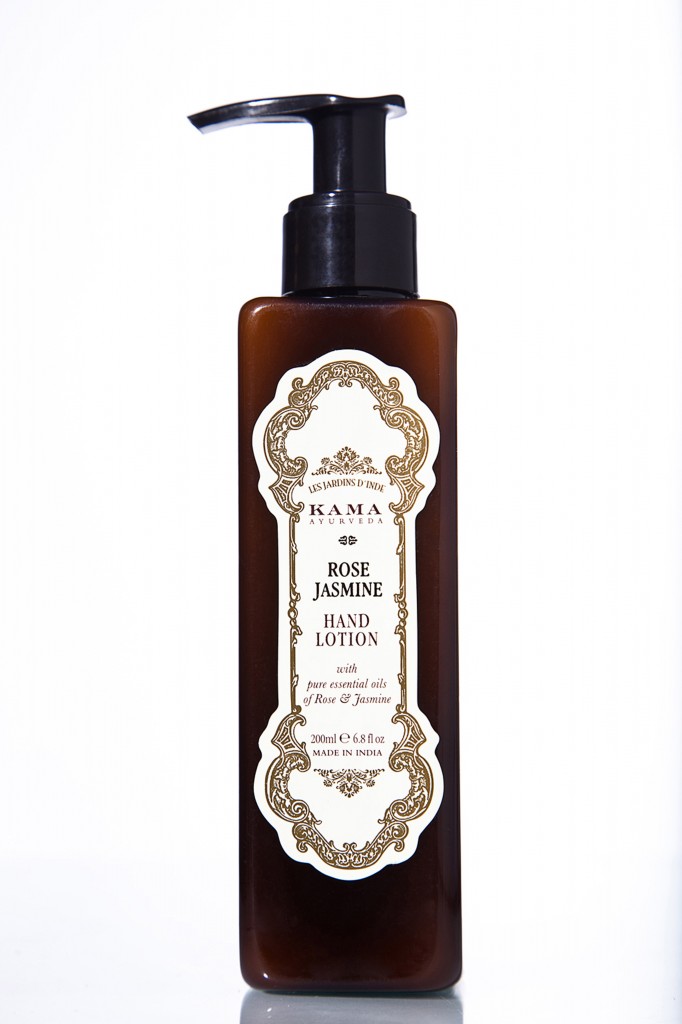 Rose & Jasmine Hand Lotion – Rs.895/-
Formulated with Aloe Vera juice, Tea Tree, Rosemary and Basil Oil. This daily moisturizing lotion with the pure essential oils of Rose & Jasmine is perfect to hydrate & soften skin.
Vanilla, Milk and Honey Exfoliator for Men – Rs.895/-
Kama Ayurveda's Vanilla, Honey and Milk Body Scrub made with pure vanilla black grains and walnut scrub particles for exfoliation of dead skin cells. Ancient beauty text recommends the combination of Honey and Milk as antimicrobial and a cleanser to keep the skin young, radiant, and smooth. They are also natural antioxidant which help to protect the skin from the damage of the sun's rays supports the skin's ability to rejuvenate and refresh depleted skin. Aloe Vera Juice is added for its anti septic and deodorizing properties. Rose water is added to tone and balance the pH level of the skin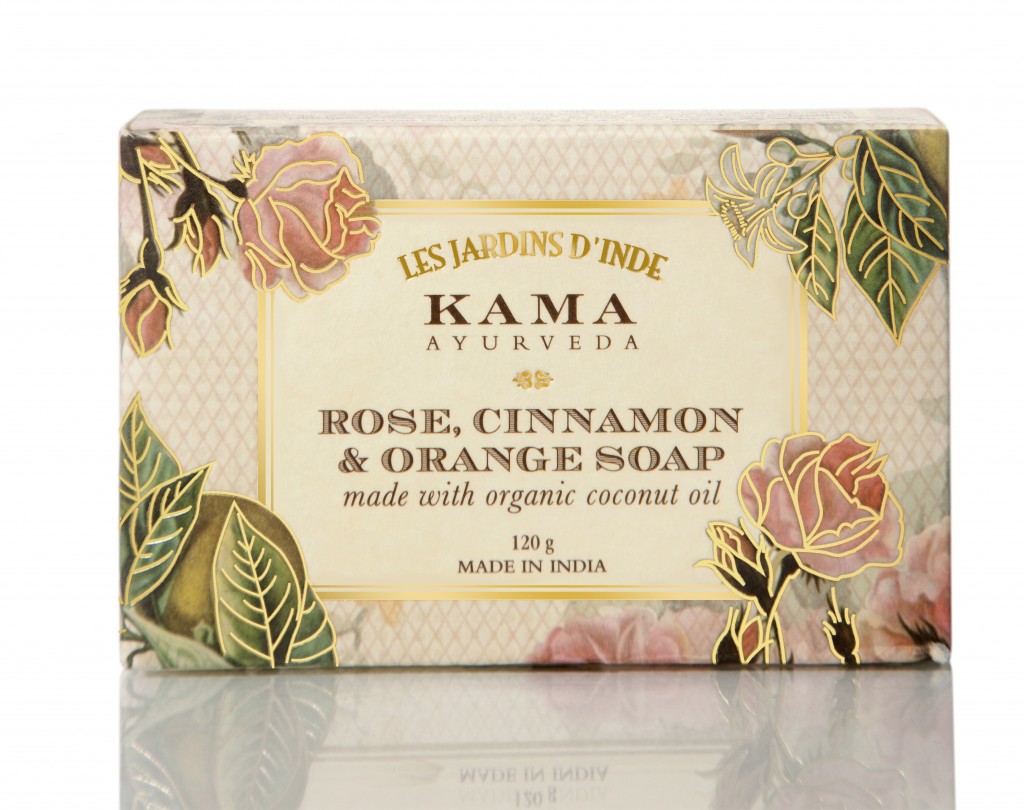 Rose, Cinnamon and Orange Soap – Rs.395/-
KAMA Ayurveda's Rose Orange & Cinnamon soap is a perfect blend enriched with Organic extra virgin coconut, Jojoba and Castor oil. Pure Rose oil balances the pH of the skin and acts as a toner. Orange & Cinnamon oil helps in skin cell growth, increases blood circulation and removes toxins. Coconut & Jojoba oil relieve dryness, and increases elasticity of the skin which delays ageing, also hydrates and moisturizes the skin. Castor Oil has anti – inflammatory properties and is a natural nourishing agent to enhance the texture of the skin. Being a natural handmade product there is bound to be variations in scent, shape and shade
Vanilla & Oatmeal Soap – Rs.395/-
Kama Ayurveda's Vanilla Oatmeal Soap is a perfect blend of organic extra virgin coconut oil, Rice bran oil, Cocoa Butter and Castor oil. Organic Extra Virgin Coconut oil helps relieve dryness, and increases elasticity of the skin which delays aging. Rice Bran Oil and Cocoa Butter rich in Vitamin E is particularly high in fatty acids which is very beneficial for mature and sensitive skin. Castor Oil is absorbed easily in the skin and works as a deep conditioner. Vanilla acts as a natural antioxidant and oatmeal gently exfoliates for a clean and soft skin
These are available at: