How to use Aloe Vera For Hair Growth: Best Home Remedies
Best Aloe Vera Home Remedies For Hair Growth + Benefits
Now we all know that aloe vera is a wonderful ingredient for the skin, but did you know it actually helps in making your hair softer and stronger? Today I will show you how to use aloe vera gel for hair growth and getting soft and silky hair. And these aren't just home remedies that probably never work. I've been using this since months and my hair has grown considerably longer than what it was earlier.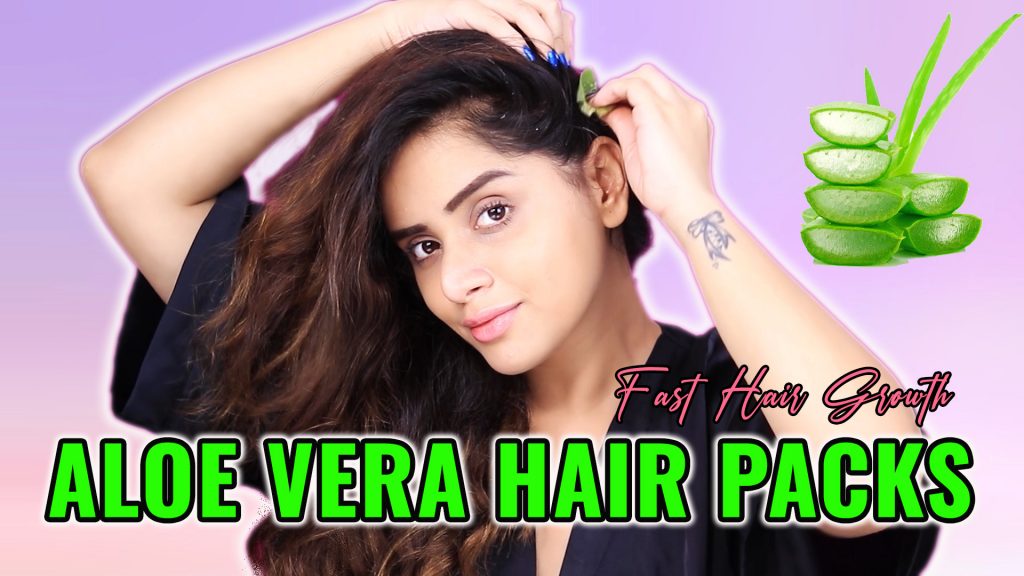 How to use aloe vera gel for hair growth and silky hair
Aloe Vera contains a host of vitamins which helps repair and strengthen hair strands. It also improves and stimulates blood circulation and nutrition to hair follicles making hair softer and shinier. So without much ado let me show you some of the most effective aloe vera hair remedies for softer and longer hair.
Best Aloe Vera Hair Packs mentioned in the video:
1) Aloe Vera for Itchy Scalp Treatment
2) Aloe Vera & Vitamin E for Hair Growth
3) Aloe Vera & Yogurt Hair Mask for Silky Hair
4) Aloe Vera & Egg Mask for Silky & Strong Hair
5) Aloe Vera & Neem Hair Booster Oil (AMAZING RESULTS)
If you want to see more such effective natural remedies for the hair, then do subscribe to my Youtube channel and follow me on Instagram for more such updates.