MUA Pro-Base Eye Primer Review & Swatch
MUA Pro Base Eye Primer Review
Hello Gorgies,
How many of you love doing eyemakeup? I guess many of us started dabbling in makeup with eye makeup only but all of that flawless blending,gorgeous combination of colors or perfectly lined eyes will fall flat if you're left with a creased and faded mess. This usually happened with me everytime I was attending a party as most of my eyeshadows did not survive more than 5 hours and trust me it was a horrible sight. Hence an eye primer is one of the most essential parts of eyemakeup and one that is ignored the most! I guess part of the blame goes to Indian brands for not coming up with many options that too affordable ones!
Today I'm going to review a fabulous eye makeup primer which is easy on the pocket yet does its job well. Presenting MUA Pro Base Eye Primer!
Products Description
A Professional eye primer to make your eyeshadow long lasting, smoothe out the eyelids and prevent creasing. Apply primer to eyelids before makeup application to create a more vibrant eyeshadow colour for long-lasting wear without fading or creasing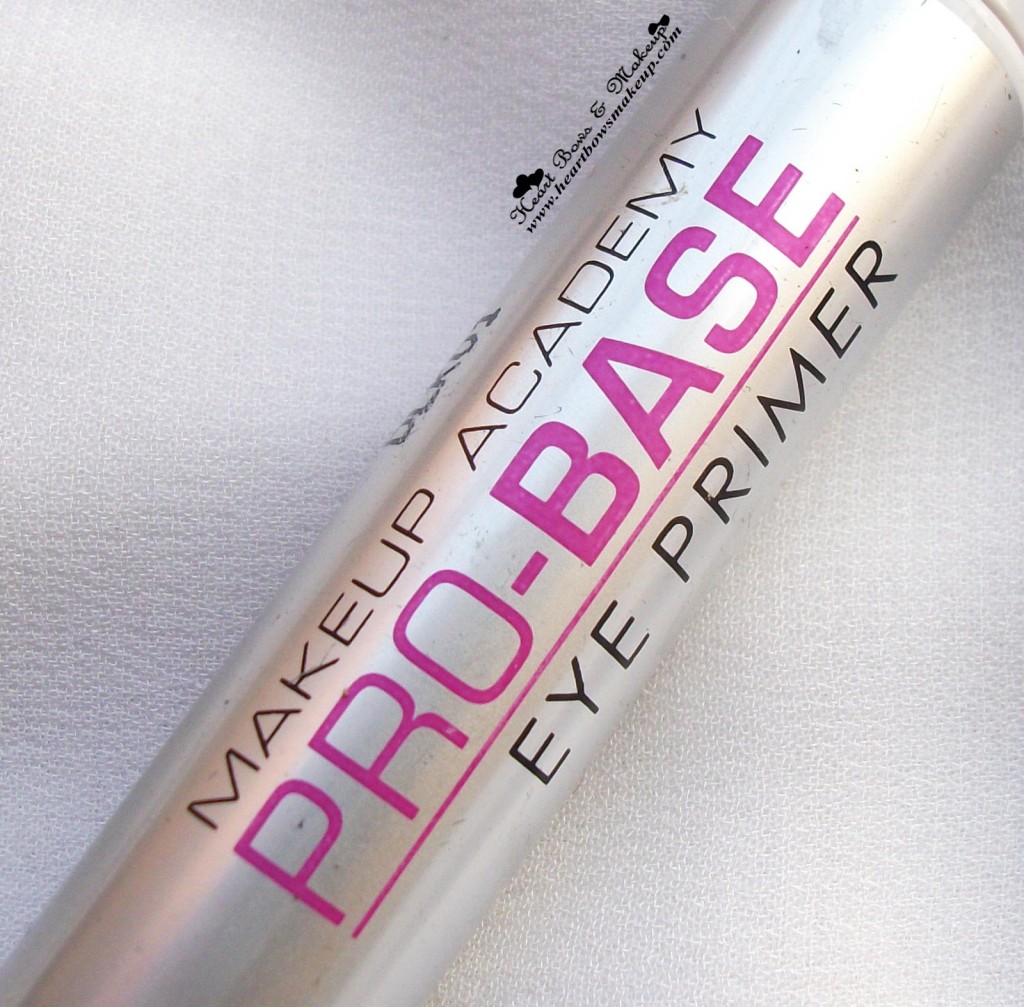 Price: £2.50
Packaging
The MUA Eye Primer comes in a sleek white tube similar to a lip gloss tube! It has the list of ingredients, quantity and other necessary details mentioned on it. The eye primer comes with a sponge doe foot applicator which is of great quality. I usually apply it by dabbing some product on my eyes with the applicator and blending it out with my fingers.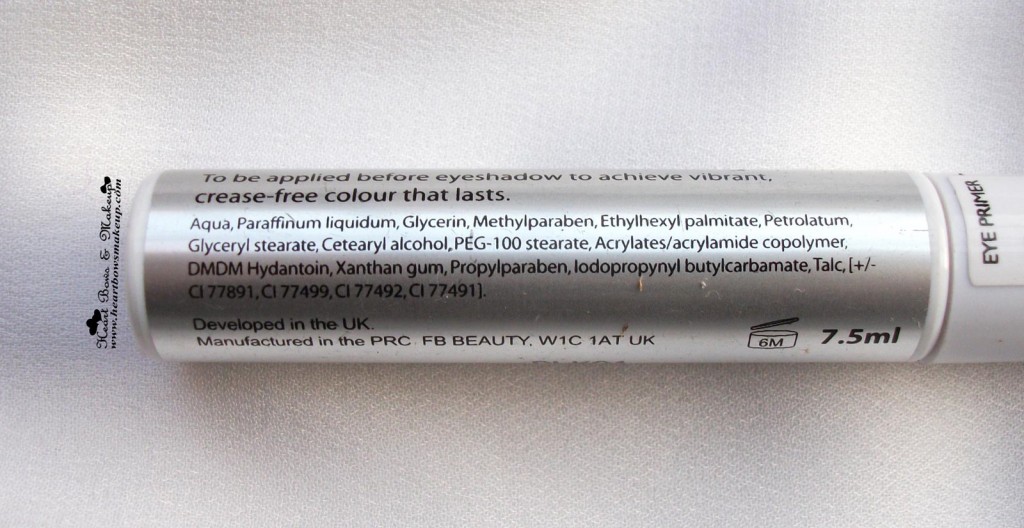 Texture & Color
The consistency is that of a thick liquid which does not feel oily on the lids. Upon blending the MUA primer settles to a powder matte finish. The primer comes in one shade which is a sheer light skin color. It evens out the darkness a bit and since its sheer the eye primer won't look ashy on darker lids.
Efficacy
One of the most important aspects of a primer is how long it makes an eyeshadow last on your lids. This is where the MUA eye primer scores quite well. It makes my eyeshadows and liners last much longer with minimal fading. Though, the eyeshadows do not last throughout the day without creasing but the primer tends to increase the staying power by a few more hours. For reference I have normal eye lids and it might not last on oily lids as long as it does on me!
It also increases the vibrancy of the eyeshadow as you can see in the pics below. The MUA Eye Primer does not make a significant difference as such when it comes to pigmentation but definitely makes the color pop better with it as a base.
Price & Availability
For the price I think its a great value for money and I absolutely love MUA for making me believe that good products need not have jaw dropping prices. The only issue is the availability as its not easily available in India and has to be bought from MUA's website which involves the risk of international shipping.
Pros
1) Has a beautiful texture which settles into a matte finish
2) Sheer and will suit all skintones
3) Makes eyeshadows and liners last much longer with minimal creasing
4) Makes eyeshadows look more vibrant
5) Easy on the pocket
6) Has a convenient and pretty packaging
Cons
1) It isn't easily available in India
2) Might not work as well on oily lids
HBM Rating






3.5 / 5(Reviewed by Lisha B.)MUA Pro-Base Eye Primer Review & Swatch
HBM Recommendation: MUA Pro Base Eye Primer is a decent eye makeup base which increases the longevity of your eyeshadows and liners. Its a great option for those on a budget and its definitely worth a try!