Himalaya Anti Dandruff Haircare Range: Review, Prices & Buy Online India
Best Products for Dandruff in India: Himalaya Anti Dandruff Range Review
With the change in weather and the increasing humidity, my hair becomes more dry and I end up getting white flakes on my scalp. White flakes, more commonly known as dandruff are generally caused by dry skin or scalp infections. This usually happens with me towards the end of the year and I switch up my hair care products to include anti bacterial and anti microbial products. I decided to try out the complete Himalaya Anti Dandruff Range so read on to know if it is effective at combating dandruff and promoting hair growth.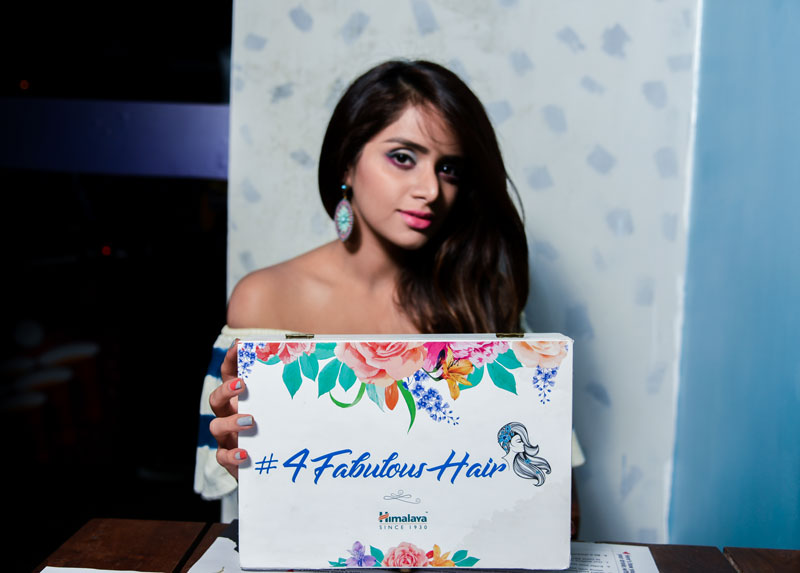 Himalaya Anti Dandruff Hair Oil Review, Price & Buy Online India
Price: Rs. 90 for 100ml
Available on Amazon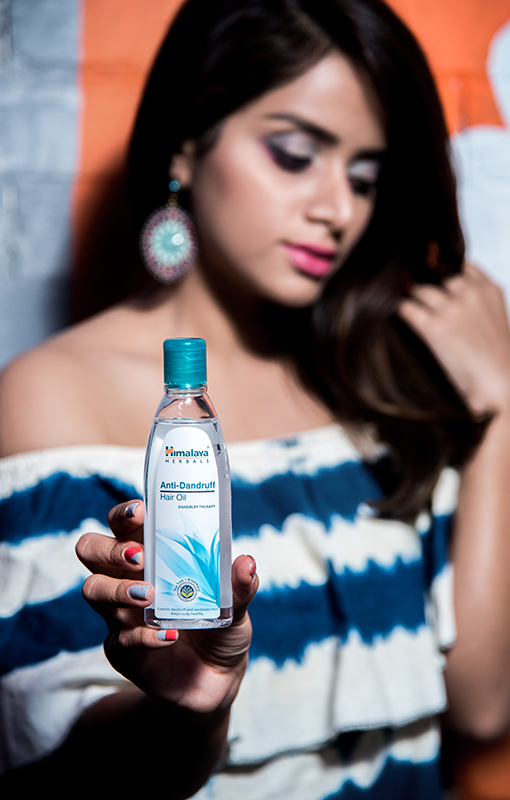 This is the first time I tried a hair oil specifically targeting dandruff. Packaged in a simple plastic bottle, the Himalaya Anti Dandruff hair oil comes with a flip open cap. It has a slight medicinal smell which dissipates after some time. The oil has a light weight consistency and is non greasy.
It contains tea tree oil which is considered extremely effective in anti dandruff treatments. It helps treat any fungal infection on the scalp and makes the hair healthy and strong. The Himalaya oil for dandruff also consists of rosemary which helps to strengthen the hair follicles and prevent dandruff. I prefer applying this oil overnight and have been using it once or twice a week, before I shampoo my hair.
It has definitely helped reduce dandruff in a few uses itself when used in combination with other products from the range. Considering the price point, this is one amazing product and I highly recommend it those looking to combat dryness and dandruff.
Himalaya Anti Dandruff Shampoo & Conditioner Review, Price & Buy Online India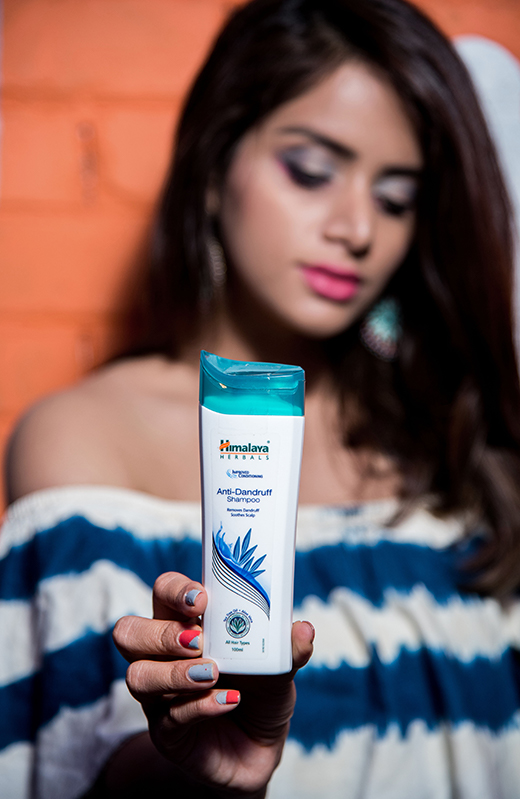 Price: Rs 130 for 200 ml (shampoo)
Rs. 90 for 100ml (conditioner)
The Himalaya Anti Dandruff Shampoo & Conditioner are both packaged in opaque white plastic bottles with a flip open cap. The packaging is basic and travel friendly. The complete list of ingredients are mentioned on both the bottles. I prefer using Himalaya products as they are not only economical and easy on the pocket but also because their products are completely natural and free of parabens, SLES and silicone.
Since the shampoo is SLS/SLES free, it does not lather as much as the other shampoos however it cleanses the scalp adequately. The shampoo is formulated with botanical extracts including tea tree, aloe vera and chickpea which helps treat dandruff while strengthening the hair. The shampoo has a nice pleasant fragrance which won't bother those with a sensitive nose.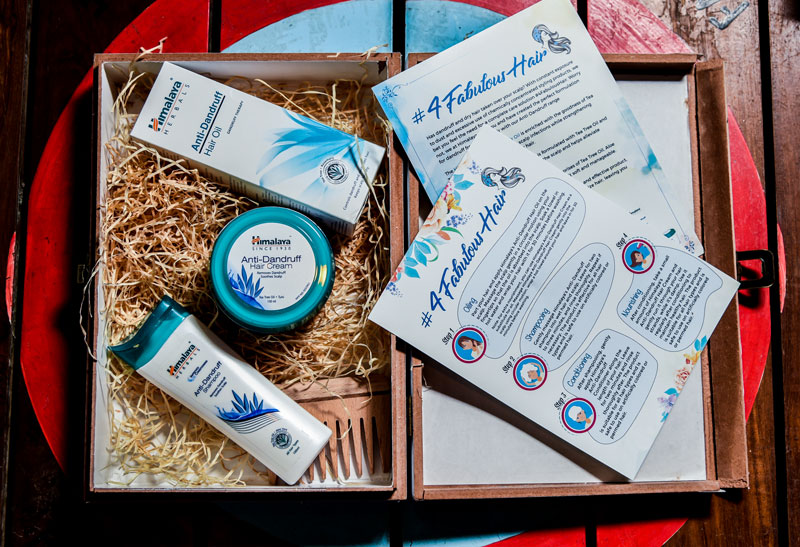 After shampooing, I follow it up with the Himalaya Anti Dandruff Conditioner. It has a creamy consistency and moisturizes the hair well. This conditioner is silicone free so don't expect it to do wonders for frizz. However, it works pretty well at making my hair feel soft, smooth and manageable. This combination of the shampoo + conditioner have shown great results and have even reduced the itchiness and hair fall while completely removing dandruff.
Himalaya Anti Dandruff Hair Cream Review, Price & Buy Online India
Price: Rs. 80 for 100ml
Available on Nykaa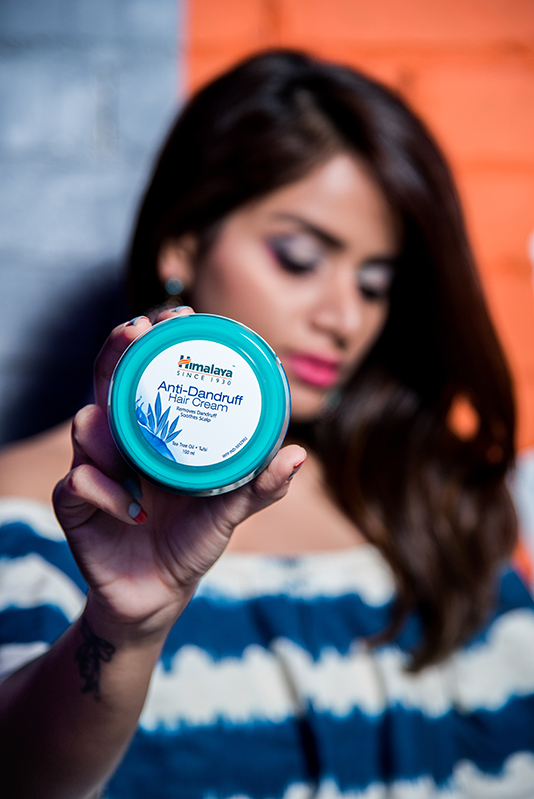 The Himalaya Anti Dandruff Hair Cream can be used both before and after a hair wash. It is packaged in an opaque plastic tub with a screw on cap. Like the rest of the products, it too is enriched with tea tree oil which is an effective ingredient for reducing dandruff. It also contains tulsi which nourishes the hair.
The Anti Dandruff Hair Cream by Himalaya has a thick creamy consistency. I usually apply this when I skip oiling my hair before a wash. All you need to do is gently massage the cream into your scalp and then wash it off with a shampoo. I usually keep this on for 20 minutes. The dandruff is reduced considerably from the first use itself.
You can also use this after washing you hair like a leave in cream. It helps reduce the dryness of the hair and makes it more manageable. I also love the light floral scent that lingers on after use.
HBM Recommendation: Overall, the Himalaya Anti Dandruff range is a boon for those battling dandruff and hair fall. The products contain simple, natural and effective ingredients which work from the first use itself and help in reducing dandruff and strengthening the hair with regular usage. The entire range is paraben and silicone free and is super affordable as well. Definitely the best hair care range for dandruff in India. Highly recommended 🙂
Location Courtesy: Noida Bar Exchange, Sector 18,Noida