Happy Women's Day- A choice you make can inspire millions!
Everyone knows March 8 is celebrated as the International Women's day. But do we know why?
Women's day was idealized as early as the beginning of the 1900s. Earlier, women were treated as inferiors, they were paid less and put in more working hours. The basic human rights of expression were denied to them. Our country was a standing example of the purdah system during Mughal rule.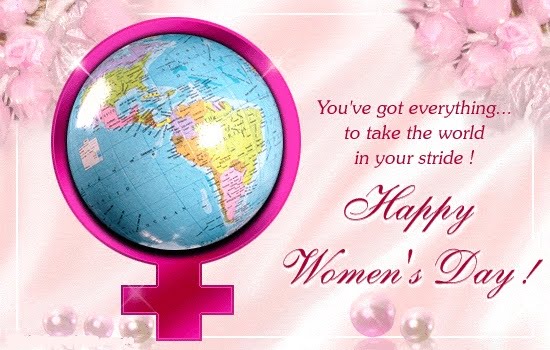 On 8 March 1908, 15,000 women rallied through New York City demanding shorter work hours, better pay, voting rights and an end to child labor. Their slogan was "Bread and Roses". Bread symbolizing economic security and roses signifying a better quality of life.
In 1910, an international conference was held by socialist organizations from all around the world. They met in Copenhagen, Denmark. It was in this conference that a Women's Day was proposed to be treated as international. Clara Zetkin, a German socialist, initially proposed that this day should be held on the day marking the strike of garment workers in the United States. The conference of over 100 women from 17 countries unanimously approved the proposal. The Day was established to honor the movement for women's rights, including the right to vote (known as 'suffrage').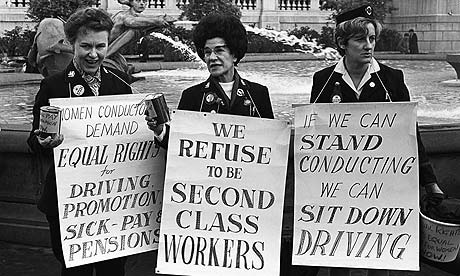 "Equality for women is progress for all," resonates throughout the world today as theme for International Women's Day 2014.
Today we salute all those inspiring women, who need not be very famous, but right from the first few days of our lives have guided us, dealt with us and supported us to make us who we are today.
The very first moment of our life has been gifted to us by a woman. Our mothers, shielded us, protected us, cared for us even before we were born. For the choice to be a mother, Mom, I salute you.
When we are safely brought home, there are countless women who care for us, our relatives, neighbors, colleagues, a woman in need of another, they all rise to the occasion. For the choice to be a loving help, I salute you.
We start school, there are several women who are there to support us, help us learn, tell us it's okay to make mistakes, our nannies, our teachers, our caretakers, our friends. For the choice to support us in our stumbles, I salute you.
Women make wonderful choices in their life. A mother, a daughter, a wife, a teacher, a doctor, a worker, a sister, friend, a partner. Life comes a full circle. Women who were born from a woman, get ready to bring forth another life. For every choice that every woman has to make, I salute them.
Ever since I was a kid I've loved makeup. I like getting dolled up and applying makeup as it makes me feel confident enough to take on the world. Hence, I decided to take a big risk by starting a beauty blog along with pursuing my studies as I wanted to share the tips and tricks I've learnt which could be beneficial to many women out there . Makeup is not a necessity but it does increase you self confidence and I want to be play a pivotal role in that. To take this further, I've decided to pursue a professional course in makeup(after my graduation) so that I could give better, more experienced advice regarding application & products.
I'm happy that my family supports me in this endeavour and no matter what the consequences I know and believe it will be very fulfilling and satisfying. Afterall, what can give you more happiness than making someone look prettier and making them feel good about themselves,right?
So this women's day lets celebrate the choices made by women in the past and strive to live by our terms without being bogged down by what our society dictates us to do,act, behave, dress up etc. To spread this message and to inspire women to make their own choices Revlon has started a campaign called 'Choices By Revlon' Share the most inspiring choice you've made to celebrate yourself and don't forget to tag @RevlonIndia & @heartbowsmakeup along with the hash tag #ChoicesByRevlon