Avene Presents SunSitive Protection Range & Prices
The French love the sun. But they worship the body too and would never let their skin be exposed to sun damage. Which is why we can rely on them to find the best way of protecting our skin from solar radiation. Thanks to Avène, an acclaimed brand of the French group Pierre Fabre Dermocosmetics, which has been globally recognised and recommended for its range of products for sensitive skin. Avene's Suncare range of products will lead you to a glowing, sun-kissed skin this summer. Avène's suncare system – SunSitive Protection – offers the best in UVA and UVB protection, is paraben-free, water-resistant and the perfect choice for those with sensitive skins.

How does SunSitive Protection work?
By using three types of highly effective barriers. The first one offers direct photo protection using mostly mineral and organic filters which are carefully selected to ensure that they don't irritate the skin. The second barrier is indirect protection, which gives essential cell protection that is complementary to the direct photo-protection, using a photo stable precursor of vitamin E. The third barrier offers the soothing benefits of Avène Thermal Spring Water, which is a natural anti-irritant. In fact, this Avène Thermal Spring Water is the basis for Avène's entire skincare range, as it has a special composition that makes it very effective at soothing sensitive skin.
The Products: What the SunSitive Protection range offers…
FACE
Emulsion for normal to combination skin: 50 ml tube @1250 INR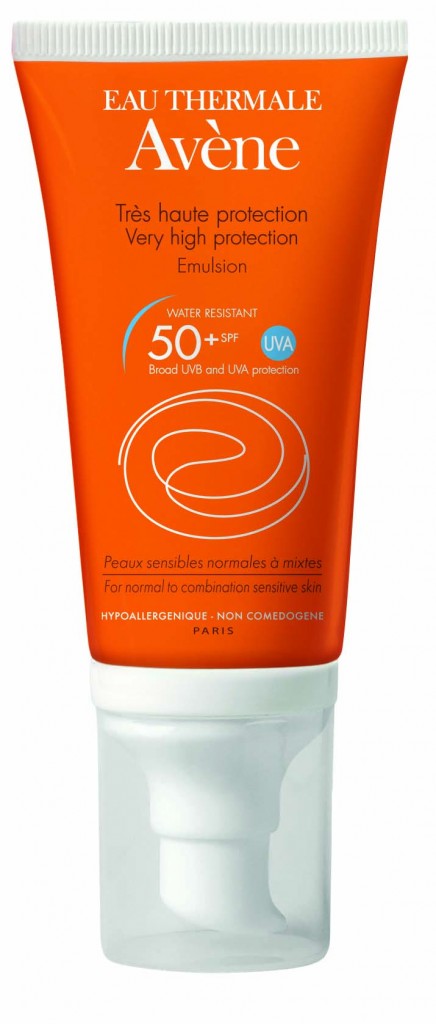 Cream for dry skin: 50 ml tube @1250 INR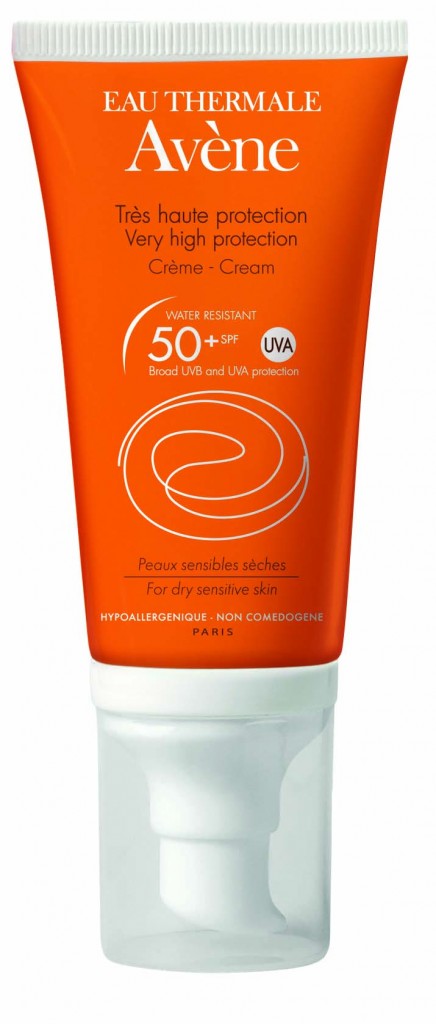 BODY
Easy to spread in spray form: 200ml spray bottle @2050 INR

LIPS
SPF 30 Sunstick: 3g tube @650 INR

POST-EXPOSURE
Avene Thermal Spring Water Spray: 150 ml spray @1090 INR and 50 ml spray @550 INR
(For relief from irritation, redness and inflammation)

Who is SunSitive Protection meant for?
* Anyone with hypersensitive skin that burns easily when exposed to strong sunlight.
* Anyone whose doctor recommends sun protection that prevents photo-dermatosis and photo-sensitisation.
* Anyone with skin that is sensitive to the sun, fair skin and skin exposed to sunburn.
* Anyone who would like the best possible protection from solar radiation.
The Science: What makes SunSitive Protection so special?
Here's why SunSitive Protection is recommended by doctors and experts the world over…
Photostable formulae: Photostability is the persistence of sun protection during the day. Avène formulae are photostable and do not present any signs of diminished protection after application to the skin.
Very water-resistant formulae: The water resistance is measured using well-defined protocols. If UV absorption remains higher than 50% of the initial figure after bathing four times for 20 minutes, then the formulae can be considered to have a high level of water resistance.
High tolerance: Designed for highly sensitive or intolerant skin, Avène sunscreens are produced according to quality guidelines shared by all the skincare products in the line.
Clinically demonstrated efficacy: Avène conducts numerous clinical trials designed to objectivise the performance of its skincare products and suncreens in particular. Example: the latest publications concerning the Avene50+ productline highlights the global prevention of sun-related risks (prevention not only of the effects of photoageing but also of cell damage).

Avène imposes more stringent standards than those required by law.
It's true! Each year, Avène anticipates new legislation in order to offer optimised protection. Constant improvements in its choice of active ingredients, formulae and textures have led to the development of product lines adapted to all skin types that correspond exactly to the expectations of even the most demanding consumers as well as to European regulations.
AVENE is the European dermo-cosmetic leader in pharmacy in 2012 and has been recommended by dermatologists over the years.
Avène is available in India at leading chemist stores in Mumbai, Delhi, Bangalore, Hyderabad, Chennai, Ahmedabad, Chandigarh, Ghaziabad, Gurgaon, Noida and Thane.