10 Shocking Wardrobe Malfunctions of Bollywood Actresses
10 Wardrobe Malfunctions Of Bollywood Actresses & Pictures
When a Bollywood actress makes a public appearance she is scrutinized in every possible way. With such scrutiny, there are always chances of things going wrong. Be it the bad sartorial choices or shocking wardrobe malfunctions, our bollywood divas have faced it all. While it's impossible to bring your top game at all times, for a celebrity and their stylists it is imperative to give the utmost attention to the littlest of details to avoid such controversies.
From transparent tops, peek a boo dresses, to unwanted innerwear show, there have been many times our Bollywood divas have made a boo-boo. Here are the 10 shocking wardrobe malfunctions of Bollywood actresses that could've been easily avoided.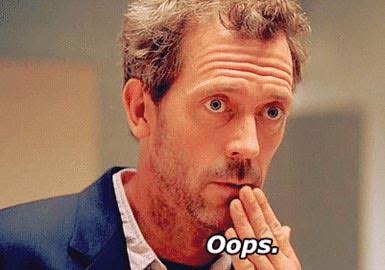 10 Embarrassing Wardrobe Malfunctions of Bollywood Actresses
Alia Bhatt: Wardrobe Malfunction at Movie Launch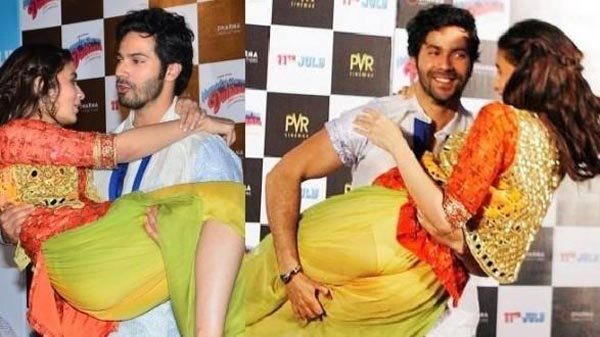 Though Alia's had her fair share of "oops moments" in front of the shutterbugs, this particular one got quite 'infamous' as many felt it was a publicity stunt to promote her movie 'Humpty Sharma ki Dulhania'. At the launch, she was lifted by Varun Dhawan and due to her short kurti and sheer salwar, she ended up flashing her undies. Well publicity stunt or not, it definitely had the media in a frenzy.
Parineeti Chopra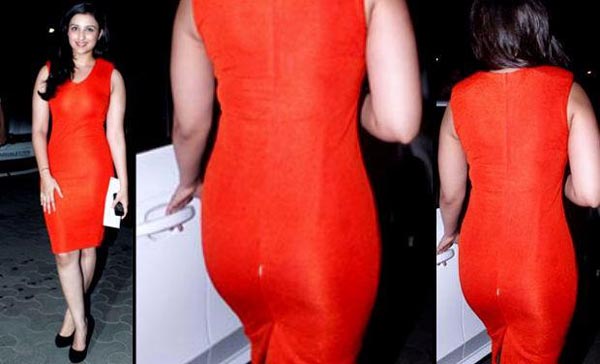 Parineeti Chopra too had a wardrobe malfunction a few years back when she rocked a red bodycon that tore from the back because it was too tight for her. This surely is the perfect example of why one should always opt for well fitted clothes according to one's body size to avoid such a faux pas.
Kangana Ranaut: Wardrobe Malfunction on the Runway
The Queen of Bollywood too had a 'Fashion' moment. While walking the ramp, Kangana Ranaut was seen wearing an ill-fitted outfit which bared her bum.While wardrobe malfunctions aren't new to the fashion runways but this still surprised us all.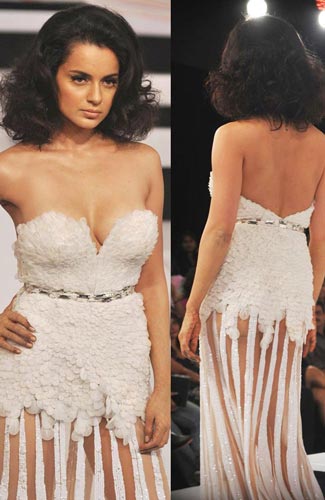 Deepika Padukone: Wardrobe Malfunction Pictures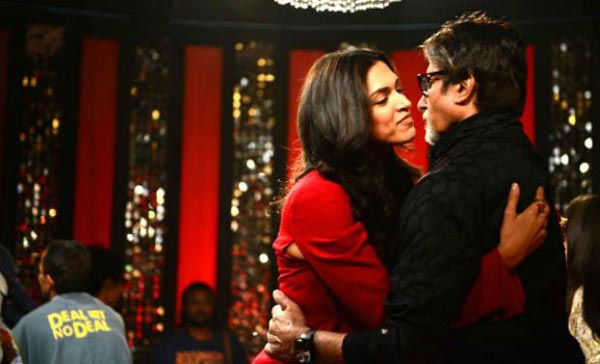 When Deepika Padukone made an appearance on a chat show, she wore a blazer which was ripped from the shoulder. Wearing ill-fitted clothes is one thing but rocking torn clothes on national television is not acceptable from an actress. We are sure this is one moment Deepika would love to erase from public memory.
Kareena Kapoor Oops Moment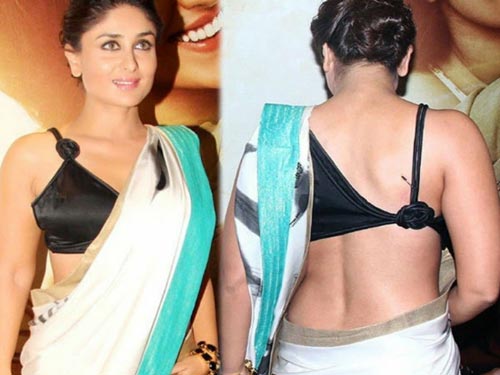 A broken strap is probably every girl's nightmare and unfortunately, this happened to the Begum of Pataudi, Kareena Kapoor. However, she saved the situation with a safety pin which goes on to show even celebrities are normal people with everyday problems.
10 Shocking Wardrobe Malfunctions of Bollywood Divas & Pictures
Katrina Kaif: Wardrobe Malfunction at Airport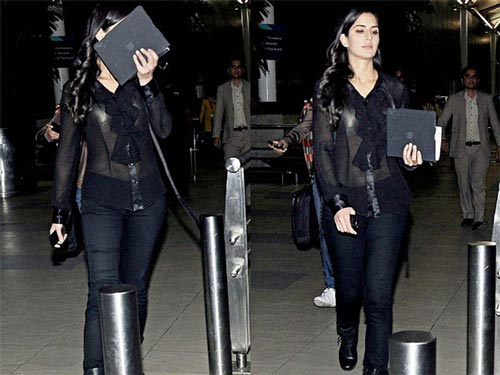 Bollywood celebrities rock sheer tops very often however they end up making the most common fashion mistake when it comes to inner wear. Katrina made such a faux pas at the International airport in Mumbai, when she wore a glitzy bra and ended up revealing more than she intended. Besides, what's up with the outfit? Definitely not appropriate or comfortable for the airport.
Gauhar Khan: Bollywood Actress Wardrobe Malfunction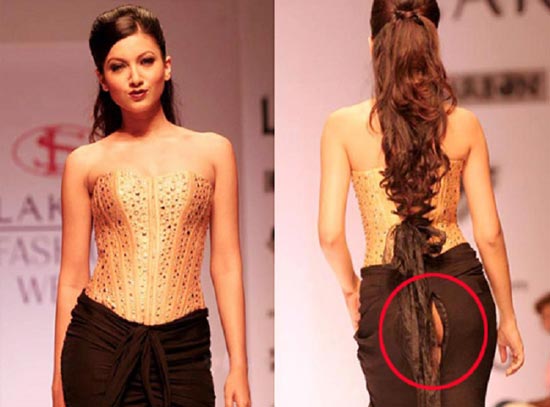 The Big Boss 7 winner, Gauhar Khan is known for her fabulous dressing sense however she also had a major fashion let down when walked she the ramp for a designer. Though, it wasn't her fault but the fit lass ended up in a major peek a boo moment when her skirt ended up being ripped from the behind. Being the professional that she is, Gauhar carried herself with confidence and completed her walk with grace.
Isha Koppikar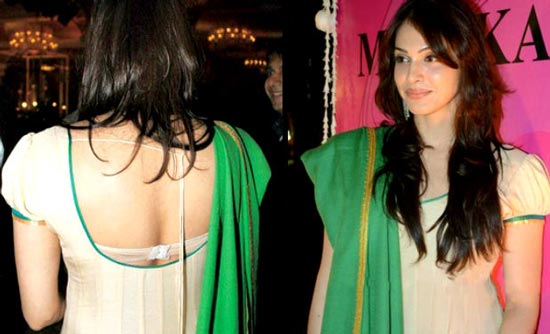 This has to be one of the most unbelievable wardrobe malfunctions of Bollywood which makes you wonder if these celebrities leave the house without looking at the mirror. The perfect example being Isha Koppikar when she wore an anarkali suit with a deep back but forgot to wear a deep back bra. It's usually best to wear silicone stick up pads when rocking such necklines.
Sonam Kapoor: Wardrobe Malfunction Pictures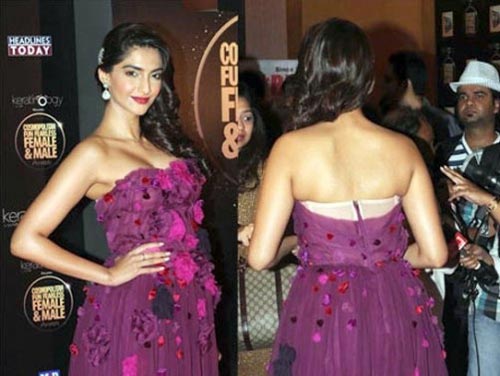 Just like Isha, Bollywood's fashion queen, Sonam too had a similar wardrobe malfunction. Though the diva looked stunning in her strapless outfit but the minute she turned around, we were left with the sight of her inner wear peeping through.
Mugdha Godse
The stunning model turned actress looked sultry in a deep red gown but the well together look turned into a wardrobe malfunction when her bra peeped through. It's always best to wear adhesive silicone cups or get them stitched to outfit when wearing deep or sheer necklines.
So these were some of the worst and shocking wardrobe malfunctions of the top bollywood divas that could've been easily avoided. It's not easy being under the scanner but surely with their entourage of stylists in tow, these Bollywood actresses could've done so much better!
Contributed by Priya Jha