Of Makeup and Travel: IMBB!
Makeup & Beauty: IMBB Review!
Indian Makeup and Beauty Blog, better known as IMBB has now become a household name over the course of the past few years. Started way back in 2009 when beauty blogging was something of an unknown territory, IMBB started a revolution in the makeup blogging world. IMBB was founded by Rati and Sanjeev and was their maiden beauty venture. Rati looks oh so pretty on the blog and Sanjeev makes up the photographic genius behind her beauty!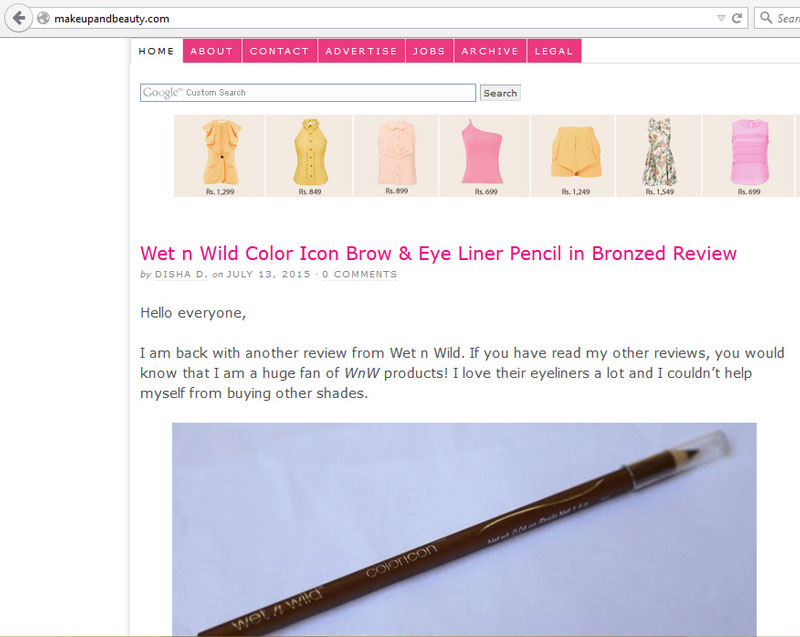 On IMBB you can find reviews of makeup and beauty products combined with a few skincare and a few DIY tutorials. It also runs an exclusive fashion, travel and lifestyle portal called Faux Pas where there are drool worthy pictures of IMBB's travel adventures and Rati's Oh-so-Gorgeous Fashion sense.
The minimalistic design of IMBB makes it a joy to navigate through. You can find a preview of the latest product reviews showcased on the blog's home page and links to take you through to the detailed reviews once you click on them. Easy to use navigation buttons at the bottom of the page take you through to their older posts. IMBB has a pretty neat organized way of putting together stuff for their readers' convenience, no wonder they're the most visited beauty blog in India currently.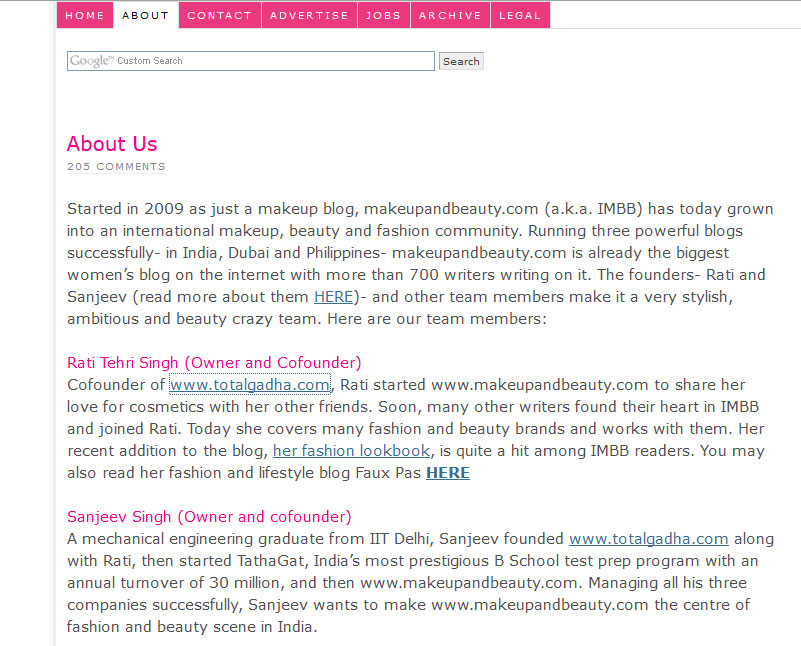 IMBB has a huge team of writers spearheaded by the founders Rati and Sanjeev. It has the largest team of writers, around almost 700 of them, and three editors along with Rati and Sanjeev. Wow…talk about a task force! IMBB has writers from all over the globe and successfully runs three major blogs in India, Dubai and the Philippines.
At IMBB, a reader can find reviews on almost every beauty, hair or skin care product that we could possibly use in our day to day life and their archive just keeps getting bigger and bigger. When in doubt, IMBB to the rescue! The website not only features detailed product reviews, it also provides pictures for reference and additional information that could help us decide whether or not to invest in a particular product.
For all those travel freaks out there, IMBB provides great location ideas and sightseeing options for you to choose wisely on your next holiday locale. With pictures like IMBB takes, just looking through them makes you feel like you're on a fabulous vacay!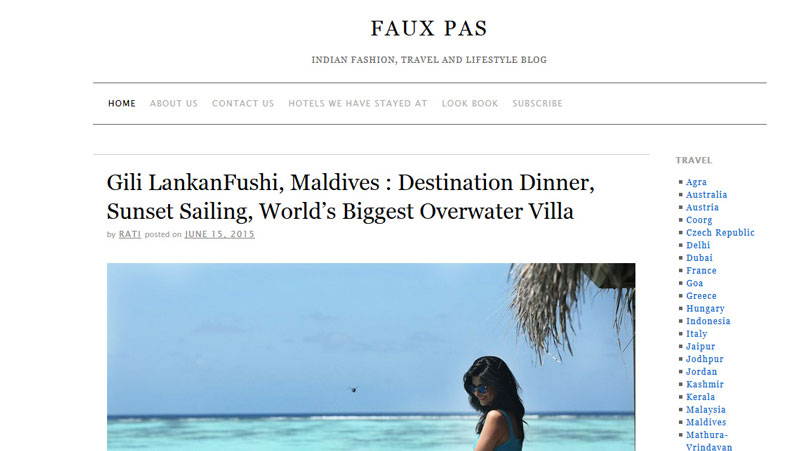 For fashion enthusiasts like me, Faux Pas provides an in depth insight into the world of fashion to dos and not to dos. You just cannot help drool at Rati's gorgeous pictures in even more gorgeous clothes.
The only couple of real issues I found with IMBB were that some of the product reviews sent in by the writers had such poor quality pictures that it was hard making out what the product was or what the shade actually was. I don't think I would completely go by the colors in some of the pictures and would definitely do a check on them myself. Also, though the minimalistic design allows the reviews to take center stage, it is a bit difficult navigating through to the fashion blog or getting down to your search terms if you are a newbie to the blog.
All in all IMBB is doing a fine job of bringing the audience closer to the world of details and working towards a better informed world.
Post By Team HBM