The Luxe Cafe- Website Review
The Luxe Cafe- Website Review
Have you ever been to a Louis Vuitton Store? It's been my dream forever to get locked inside the store for a night so that I can swim in the sea of bags (just like Scrooge McDuck minus the coins :P) . But then, imagine this, you walk into a Louis Vuitton store for the very first time and are so overwhelmed by everything, that you either walk out of the store buying nothing, or end up spending your money on something that you wouldn't be had you had a chance to look it up.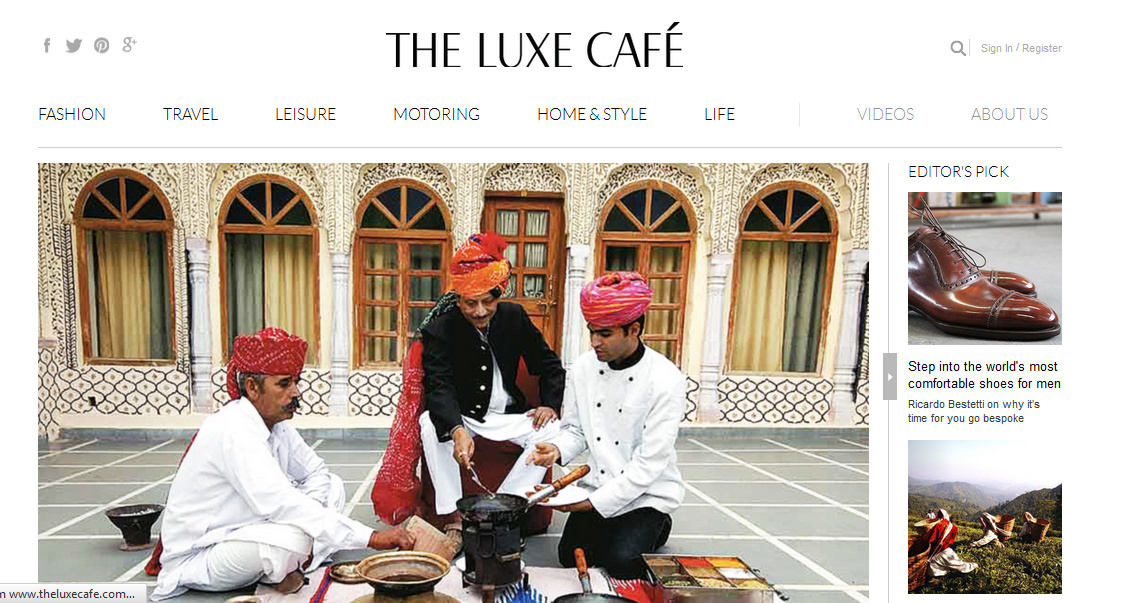 In India's first ever business to consumer e-platform, The Luxe Cafe brings to us a unique way to experience the luxury of the elite lifestyle right at our fingertips. One click and you have the fine living on your screen for you to virtually stalk it 😉
About The Luxe Cafe
TheLuxeCafe.com is fashioned as a virtual salon for the serious purveyors of luxurious living and has a distinct approach sharing first-hand information and a 360 degree view of elite lifestyle choices. This virtual café is poised to be a one-stop hangout for the connoisseurs of exclusive tastes, travels, technology and much more.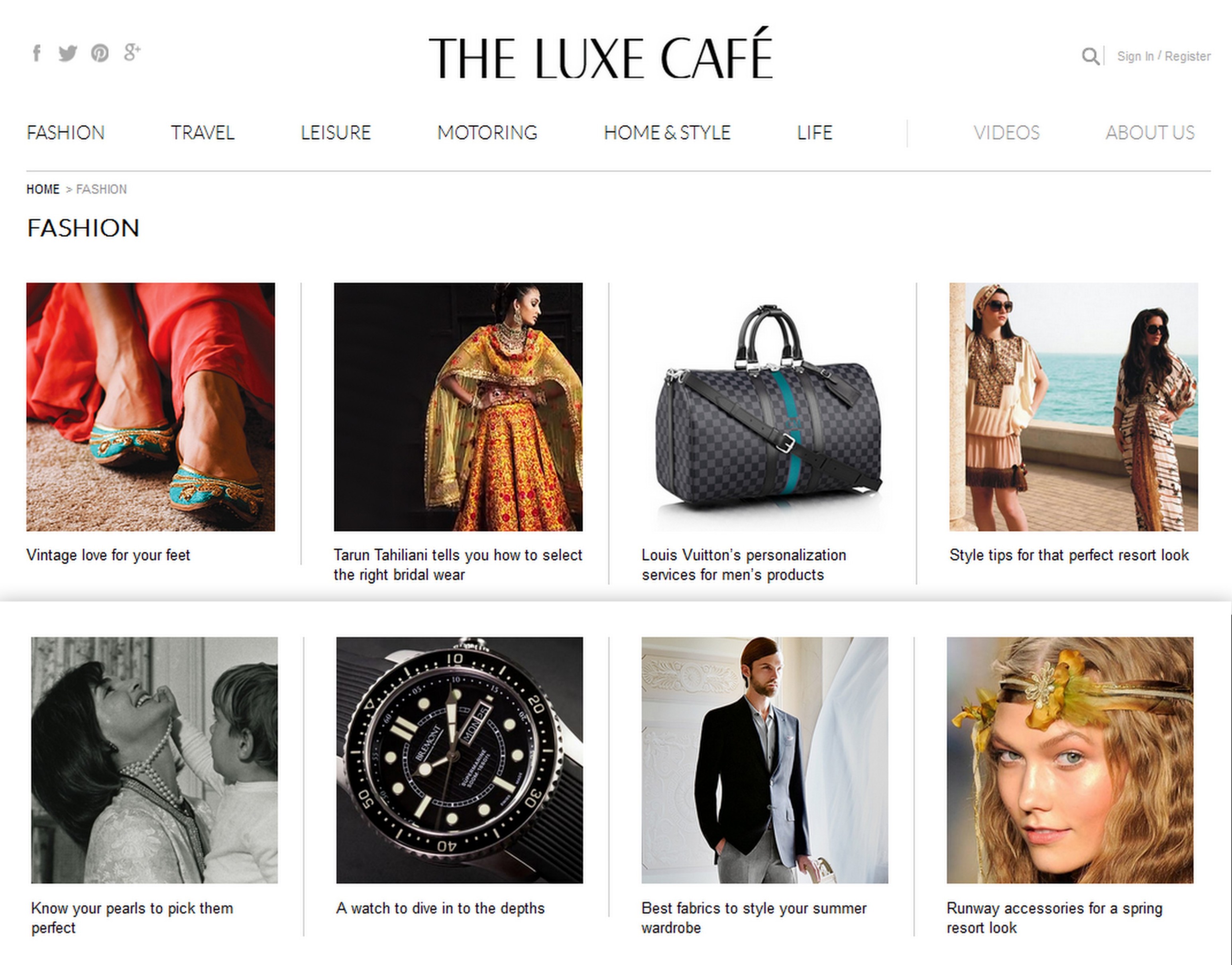 The Luxe Cafe was envisioned by Manisha Mayur Shekhar, an ex-journalist and a luxury marketing expert, whose aim was to ensure that all the new and happening information about the premium brands of the world comes straight through the experts from the world of luxury to the connoisseurs of luxury in India. The website has a vast team of experienced writers, artists and design specialists on board who work together to contribute to the evolution of "Luxe Consciousness" of the masses in India.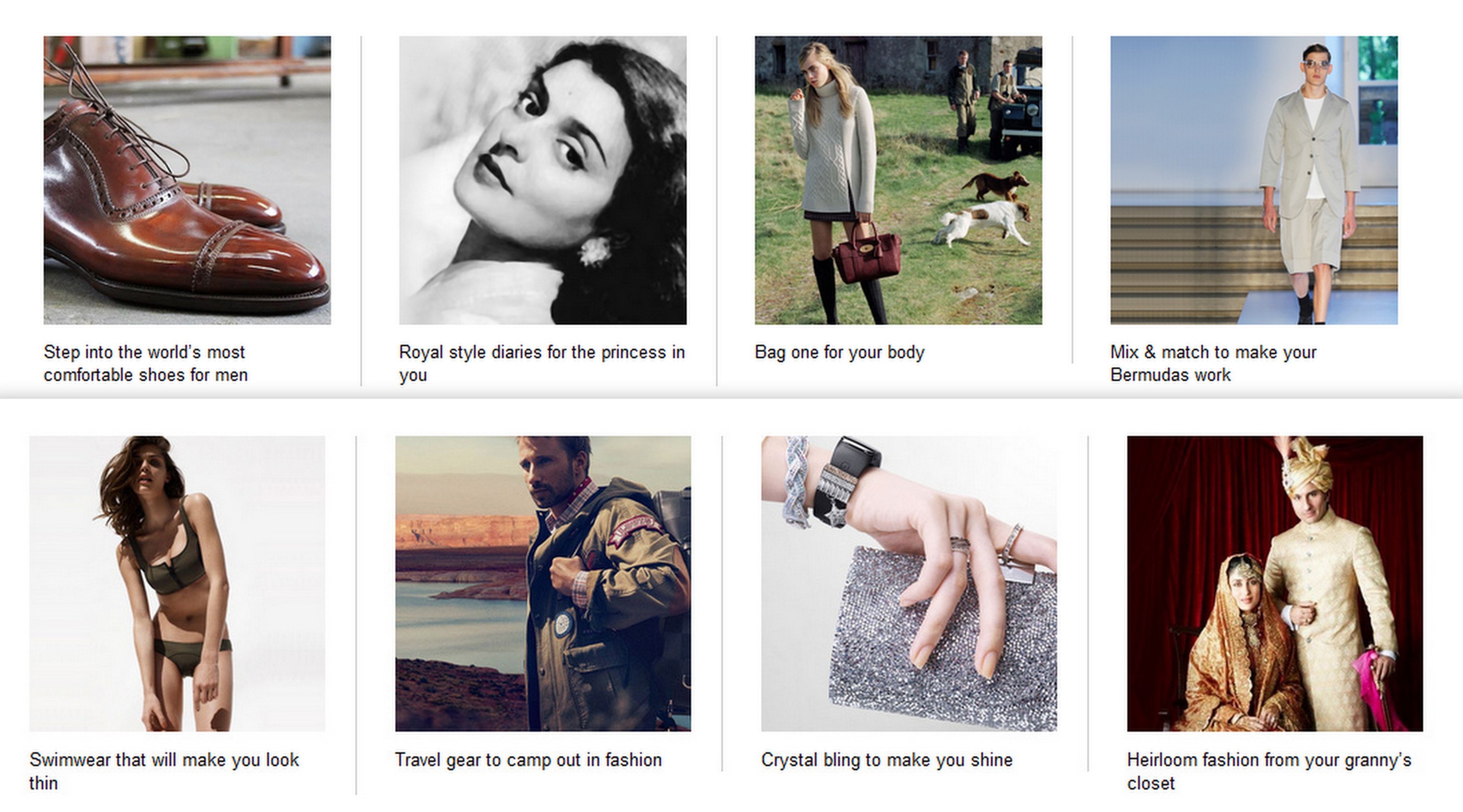 The Luxe Cafe features an extensive range of content from Fashion, Interiors, Auto, Real Estate, Travel, Gastronomy, Personas and Ideas, aspiring to recreate a cosmos of luxurious living for the truly passionate.
There are many wonderful things that I experienced with The Luxe Cafe. One is that it caters to the population of India, which actually is a great market for luxury consciousness. We Indians did not have much access to the premium brands say a few years back but now India is one of the fastest growing market for luxury brands. TheLuxeCafe.com provides us with a comprehensive overview of the brand and its products that will help us make informed decisions as and when we decide to splurge.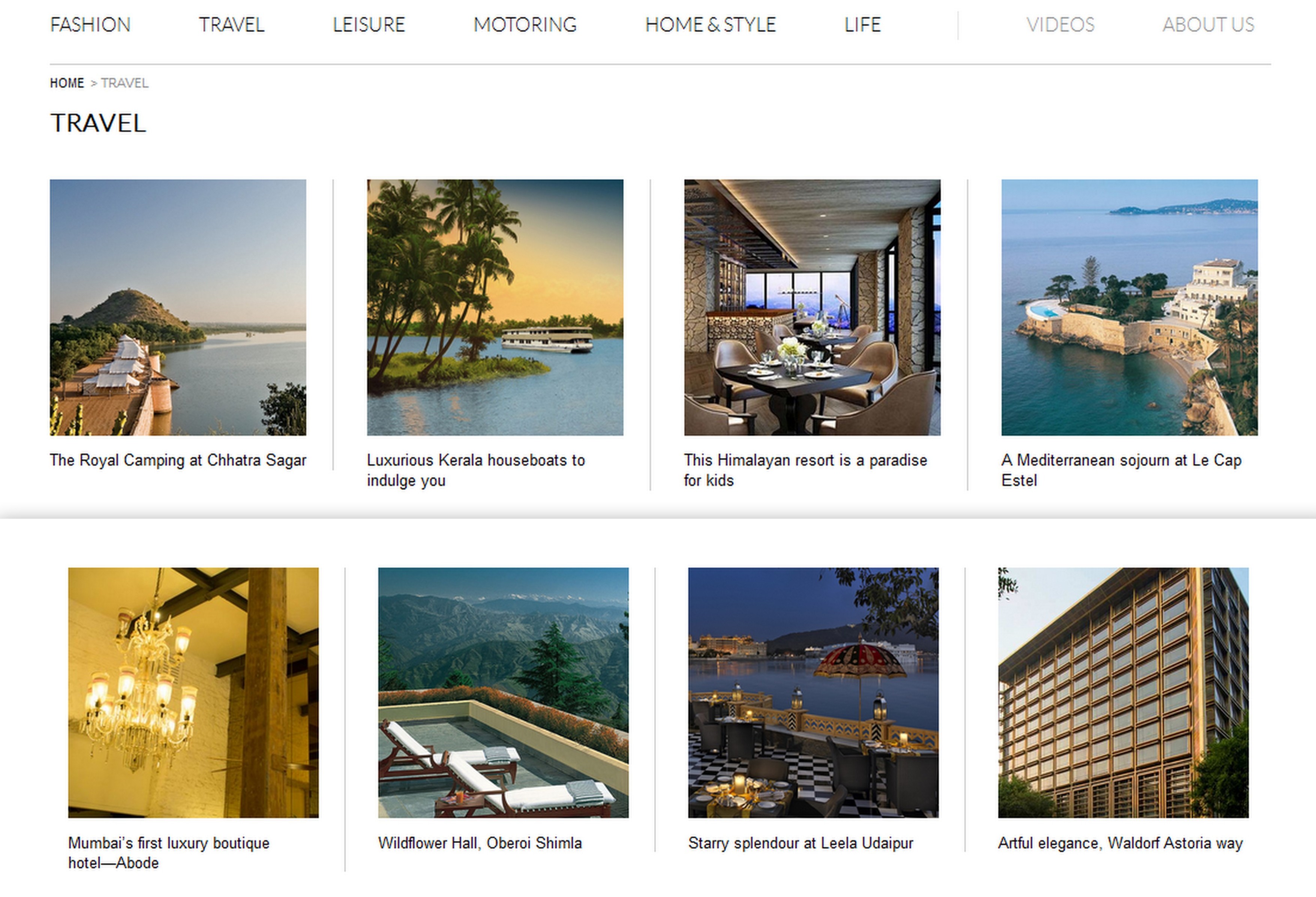 Another very interesting and laudable thing that the website does is, it doesn't just cater to those living in the metropolitan cities, it also keeps in mind those who live in Tier 2 and Tier 3 cities like Udaipur, Vizag and Nashik which i witnessing the bloom of the luxury industry. Luxe Cafe is definitely doing its bit in bridging the gap between all things luxury and its connoisseurs all over the country.
For the luxury lover, The Luxe Cafe is definitely a child let loose on a playground with no supervision. Happy Browsing.