LIVA- Fabric for The Modern Women | AIFW'SS17 Meetup!
LIVA- #FluidisYou!
October was one busy month for us. What with Diwali, AIFW & my birthday celebrations, I was on my toes throughout last month. AIFW SS'17 kick started with a bang and we got to witness some really creative play of silhouettes and fabrics. One of the highlights for me was being introduced to LIVA, an eco-friendly and high quality fabric, when the brand invited me for their meet up during fashion week.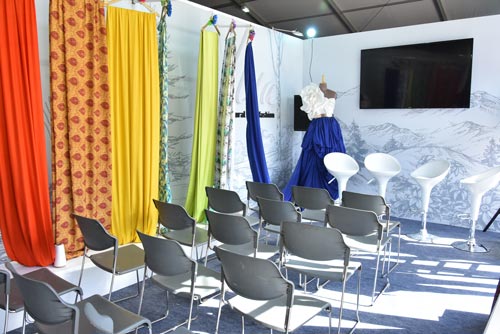 LIVA is a naturally created fabric that is comfortable, soft, 100% natural and eco-friendly. It is a new age fabric that is fluid and fashionable hence infuses fluidity into the garment. In the world of fashion, there's a common pre-conceived notion. That if it's fashionable, it's got to be uncomfortable. High heels, uptight hairdos, stifling make-up, fabric that closes in on you. But LIVA aims at removing all those notions to bring a style that is not only fashionable but also very comfortable.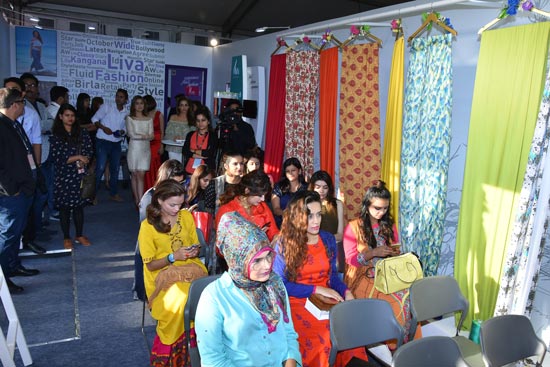 During the LIVA bloggers meet, we were introduced to Mr. Manohar Samuel – President of Marketing at LIVA, who talked about the inception of the brand and how the fabrics are evolving according to the current market trends. He stressed upon the importance of choosing the fabric first while shopping which is something I totally agree on. It doesn't matter how good the design of your outfit is if the fabric used makes you feel uncomfortable or does not provide a flattering fit.
Also present at the meet were Nelson Jaffery – Design Head at LIVA & Naresh Batra – Head – Branded Communication. We all got to experience the fluidity of the LIVA fabric by picking out outfits for ourselves. Not only is the fabric very fluid and hugs your curves beautifully, but it is also breathable which is a necessity for the hot Indian weather. It has been designed keeping the new age woman in mind and aims to keep her going through the day in her multiple roles, without being weighed down.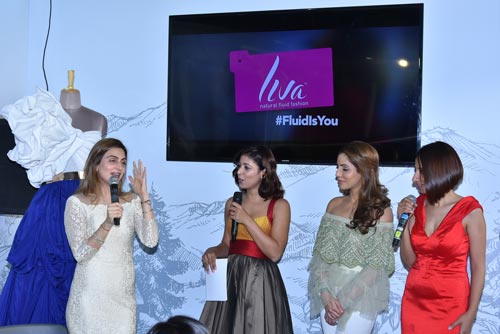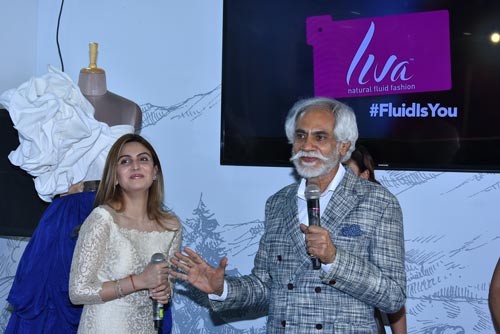 Unlike other fabrics which are boxy or synthetic, LIVA falls and drapes well. The celebrity panel at the meet consisting of Isha, popular fashion designer, Riddhima Kapoor, a socialite & Shy, a famous fashion choreographer talked about their different roles in life and how LIVA has adapted beautifully to their daily fashion. Shy feels LIVA is the perfect fit in the industry and the fabric should not be limited just to the ramps. Isha also showcased the different ways to use the LIVA scarf which was very interesting.
We were also the first ones to have an exclusive preview of the new LIVA advert featuring my favorite Angira Dhar. It perfectly showcases how versatile the fabric is and fits the varied roles of a woman: manager at work; mother at home. Student during the week;party girl on weekends. Many popular brands like Biba, Shoppers Stop, Pantaloons, Lifestyle, MAX Fashions, Madame etc. extensively use the LIVA in their collection. LIVA outfits are super stylish and even for my Diwali ensemble which you saw on Instagram, my natural choice was LIVA.