An Evening With Iraya + Event Pics!
Hello Girls!
I recently attended an event hosted by Iraya at their store in DLF Promenade, Vasant Kunj. We had a fun and interactive session with Rahul Kale who is the Director of Iraya. It was great meeting fellow bloggers as well as learning some new information over how "natural" the so called natural brand in India really are!
Here is a little tour of Iraya's beautiful store in Delhi.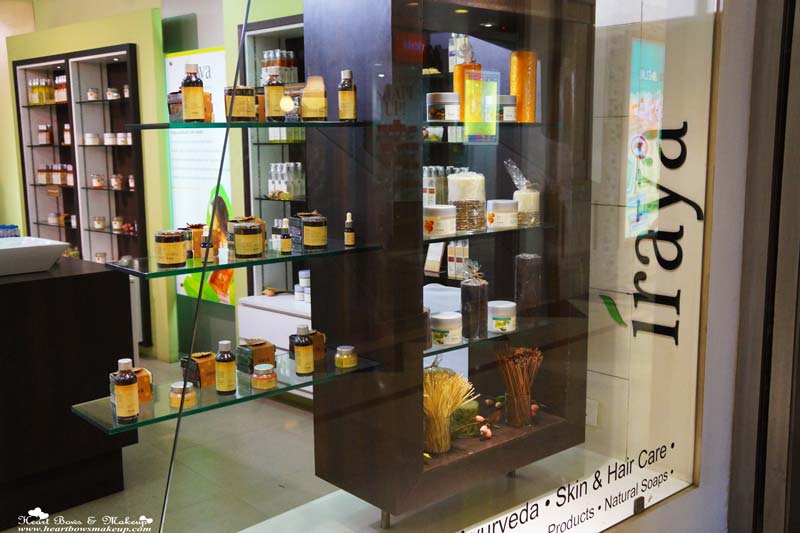 The Fresh Face Masks from Iraya were a huge hit. These masks are made from finest natural sources including freshest flowers, freshest fruits and vegetables all mixed with absorbent clays for deep cleansing, toning and to rejuvenate the skin.
Sweep away the dull and tired skin this summers as Iraya's Fresh Masks reveal your brighter and smoother complexion.These perfectly blended fresh masks incorporate unique textures and colors, that need to be refrigerated and has expiry date of 2 weeks.
I'm going back to get some for myself! At first I thought it was an ice cream stall :p
The Iraya brand of beauty and wellness products was launched in 2006 by Sadatan Pure Ayurveda Pvt. Ltd. Sadatan has been manufacturing and exporting beauty and wellness products for over 20 years in highly evolved beauty markets like France, Italy, Russia and the US.
Founded by Rahul Kale, Iraya is the culmination of ancient Indian knowledge and advanced international expertise- perfect synergies for the modern day consumer. At present, IRAYA has become the favorite beauty and wellness brand for leading Hotel and Spas groups in India and international markets. IRAYA Spa products are popular for administering therapies in the Spa and also for retail through exclusive and well-known Spas across the world.
For more details, log on to http://www.iraya.in or mail us at info@iraya.in
And ofcourse how can any event be complete without some pics of yours truly. Well since I've been working my a** off and seeing some good results, I finally feel comfortable enough to post some here. I do have a long way to go and ton of weight to lose but hey atleast I'm on the right track,right?
With Niesha of Indian Beauty Forever. Love this girl! She's the sweetest ,most humble and down to earth person I've ever come across. I always look forward to meeting her at events 😀
Thats all for now 😀 Hopefully, the next time you see me I'll be even more leaner. Toodles!