10 Bollywood Celebrities That Cheated on Their Spouses/Partners
10 Famous Bollywood celebrities that cheated on their wives/partners
Bollywood as a film industry rarely airs its dirty laundry but the gossip mongers keep the rumour mills buzzing. When your job description involves romancing the hottest stars for the big curtain, sparks are bound to fly. It's surprising how some of the biggest Bollywood stars have been rumoured to be unfaithful. Here are the 10 famous Bollywood celebrities that cheated on their partners! And yes the list might surprise you.
10 Bollywood Celebrities That Cheated On Their Spouses/Wives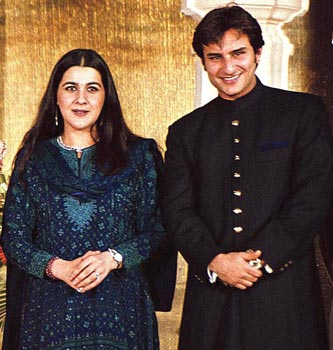 1) Saif Ali Khan's Extra Marital Affair
The Chote Nawab Saif Ali Khan, had quite the playboy image. He married Amrita Singh who was 12 years older to him and the marriage lasted for around 13 years. The couple was blessed with two kids, Sara and Ibrahim. Then an extra marital affair with an Italian model Rosa Catalano, resulted in the end of his marriage. Just like every love story has its own twists and turns, his relationship with Rosa ended and he married Kareena Kapoor who cheated on her long term boyfriend Shahid.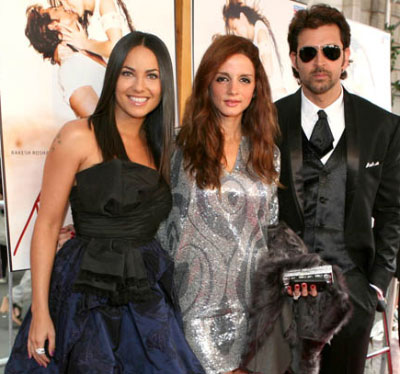 2) Hrithik Roshan's Rumoured Extra Marital Affairs
Hrithik Roshan is known as the Greek God of Bollywood and no wonder women swoon over him. He is surely the controversy's child which started with his rumored closeness with Barbara Mori followed by his divorce with Suzanne and now the ugly legal battle with Kangana Ranaut. Rumors linking him with Barbara Mori were already doing the rounds when he signed up for Kites. It was greatly reported that this led to Suzanne moving out of their house for sometime. Later, a week before his 13th wedding anniversary, he finally announced something that stunned his fans all over the world. The couple had decided to end their 17 year long relationship (which included four years of courtship) and although everything was hushed down, it was evident that the marriage ended due to Hrithik's extra marital affairs.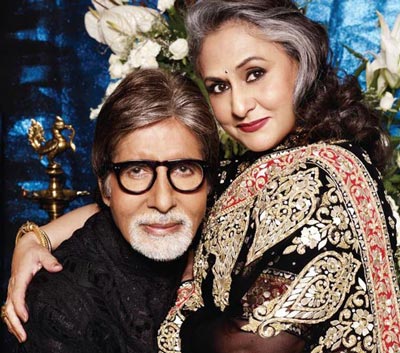 3) Amitabh Bachchan's Rumoured Extra Marital Affair with Rekha
This was the biggest Bollywood extra-marital affair and has always been a mystery to everyone. Amitabh Bachchan and Rekha are rumoured to have fallen in love while Amitabh was married to Jaya and also had 2 children by then. It was believed that Jaya Bachchan refused to leave her husband and that's how the affair ended. However, Amitabh Bachchan and Rekha were never seen in a movie together after the incident. Even today Big B is seen visibly uncomfortable in Rekha's presence which goes on to show that there's no smoke without fire.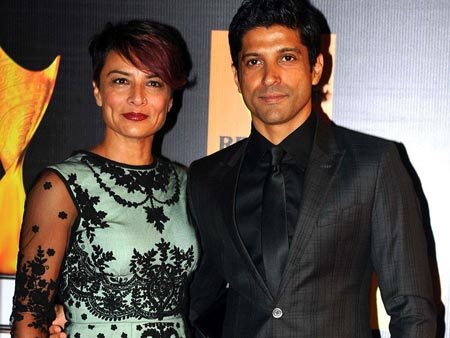 4) Farhan Akhtar Cheated on His Wife
This famous actor and filmmaker's divorce is the most recent one in Bollywood which shook the whole industry. He ended his 16-year old marriage with hair stylist, Adhuna Akhtar. Whispers states that Farhan cheated on his wife with his co-star Aditi Rao Hydari. Although nothing has been specified by either of the parties but they have officially ended their relationship.
Also Read: 10 Bollywood Celebrities That Got Skin Whitening & Fairness Treatments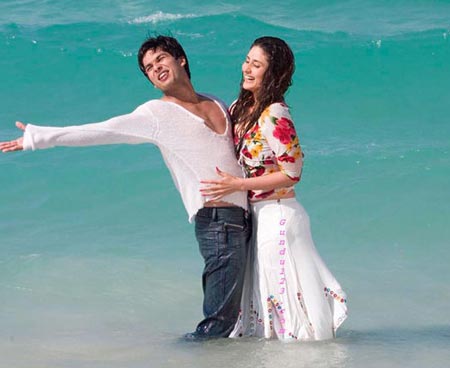 5) Kareena Kapoor & Shahid Kapoor Break Up
Kareena was linked with Hrithik Roshan during the shoot of 'Main Prem Ki Dewaani Hoon; but soon the rumors died down when she started dating Shahid Kapoor. They were undoubtedly considered one of the cutest couples of Bollywood but fate had other plans. The news of their breakup cropped up during the promotions of Jab We Met and was finally confirmed after the release of the movie. Fans were heartbroken to see the couple separating after so many years. It was evident that Kareena cheated on Shahid with Saif Ali Khan who wasted no time in getting Kareena's name inked on his forearm. At last, the entire world witnessed the 'Saif-eena' wedding.
10 Famous Bollywood Stars That Were Unfaithful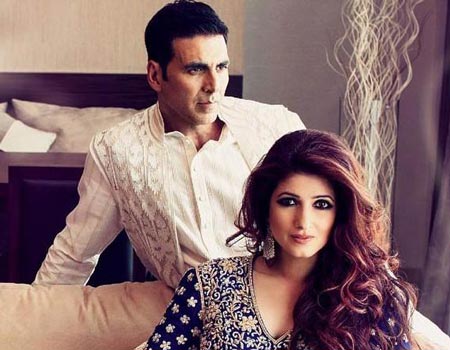 6) Akshay Kumar's Rumoured Affairs
Flamboyant actor Akshay Kumar was quite the casanova of Bollywood. This Khiladi has had a colorful history as far as his love life is concerned. From being involved with Pooja Batra, Ayesha Jhulka , Raveena Tandon, Shipa Shetty and even Priyanka Chopra. However, he finally settled down with Twinkle Khanna. There was trouble in paradise after some time. Rumors about him and Priyanka Chopra cropped up but the two actors always stayed mum about the alleged fling. However, Twinkle's decision of prohibiting her husband from working with Priyanka was proof enough to make the fans speculate.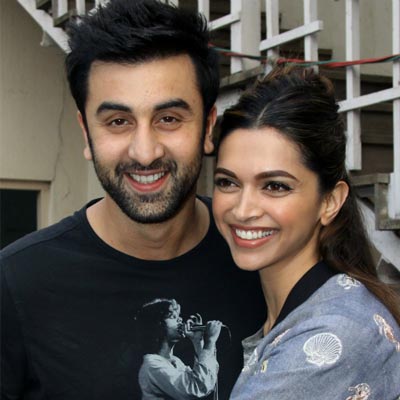 7) Ranbir Kapoor Alleged Cheating
Ranbir Kapoor and Deepika Padukone's relationship seemed perfect when these two started dating. Deepika was very much in love and also got Ranbir's initials 'RK" inked on the nape of her neck. But it was just a matter of time when rumors of Ranbir cheating on Deepika hit the industry. It was said that Ranbir had cheated on her with Katrina Kaif, who he later dated. However, Deepika being the strong woman she is, concentrated back on her career and is right now considered as one of the most popular actresses in Bollywood. Recently on a talk show the actress talked about her relationship with Ranbir Kapoor and how she dealt with the unpleasant heartbreak.
Also Read: 10 Surprising Facts About Sunny Leone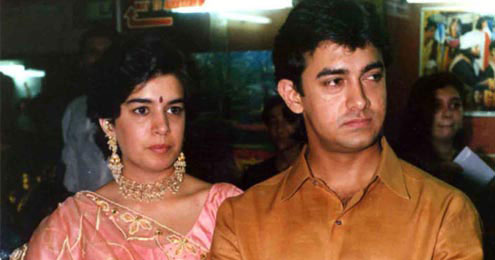 8) Aamir Khan Cheated on his Wife
The perfectionist of Bollywood, Aamir Khan married Reema Dutta at the young age of 21 years. There was trouble in paradise when the couple was going through a lean patch & Aamir Khan met Kiran Rao while shooting for Lagaan. Following this, the couple decided to file for a divorce after 15 years of marriage. Aamir Khan is now married to Kiran and they also have a son named Azad Rao Khan. In addition to this Aamir previously made the headlines for having a love child named Jaan with a British journalist, Jessica Hines.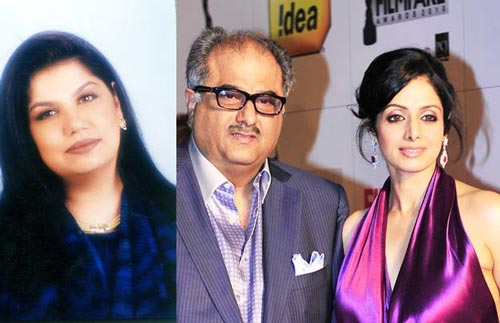 9) Boney Kapoor's Infidelity
Boney Kapoor himself admitted that in spite of being married to Mona Kapoor, it was love at first sight for him when he saw Sridevi. By that time, he had two children with Mona Kapoor, Arjun & Anshula. This affair was not accepted by the Kapoor khandaan as well. Things were strained as Boney Kapoor left the house to marry and live with Sridevi who was seven months pregnant by that time. However, Mona Kapoor stayed back at the Kapoor house and raised her two children single handedly.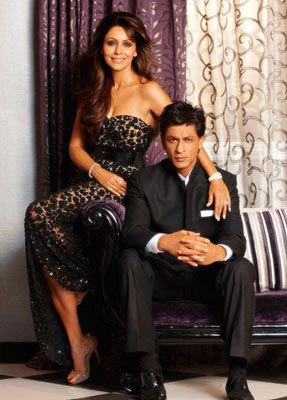 10) Shah Rukh Khan Allegedly Cheated on his Wife
The Badshah of Bollywood married his long-time sweetheart, Gauri Khan. Their marriage proved true love and fidelity exists in Bollywood. However, rumors linking him with Priyanka Chopra were definitely disturbing for his fans as well as his wife Gauri. Shahrukh Khan allegedly started to give special treatment to Priyanka Chopra and started recommending her to producers to cast her in the films. However, things settled down soon.
So these were some of the most famous celebrities that cheated on their partners. Let us know which one surprised you the most.