The Best Curler Ever: Irresistible Me Sapphire 8 in 1 Curling Wand Review & Price
The Best Curler in India: Irresistible Me Sapphire 8 in 1 Curling Wand Review, Price & Buy Online
Ever since I've started curling my hair, girls always ask me if I get my hair done at a salon or if I do it by myself. I have always loved straight hair but these days I quite like the bounce and volume of waves/curls plus it barely takes any time. I use the Irresistible Me Sapphire 8 in 1 Curler which lets me curl my hair in many different hairstyles. Read on for the detailed review and pictures ?
Price: $200
Available on Irresistible Me
Product Description
The Sapphire Curling Wand is our new, top of the line curler that features tourmaline technology and eight different interchangeable barrels. It's just like having 8 separate hair curlers, but much more affordable and easy to transport and deposit. It will help you create endless hairstyles while also protecting your hair. This curling wand is extremely versatile and every barrel will create a different type of curl: tight perm like curls, ringlet curls, spirals curls, ribbon curls, flick curls, large and bouncy curls, beach or wavy curls and finger wave type curls that will hold for ages.
Best Curling Kit: Irresistible Me Sapphire 8 in
Irresistible Me Sapphire 8 in 1 Curling Wand

1 Curling Wand Review

The Sapphire 8 in 1 Curling Kit is packaged in a durable cardboard box with a magnetic flip. The curler comes with 8 curling barrels which are packaged in a heat proof pouch which not only makes it travel friendly but also very convenient to store. The Irresistible Me curling wand also comes with a heat resistant glove that I cannot do without as I've previously burnt myself quite a number of times when I used to curl my hair with the Nova curlers.

The curler is equipped with a LED screen which shows and lets you set the temperature. It can go upto 230C/450F which is amazing. The curler usually heats up quickly, say in 20 seconds or so and I usually use it at 350F for loose curls. The best part about the Sapphire Curling Wand is that it has tourmaline barrels that are much more resistant than plain ceramic barrels. The tourmaline technology with negative ions also leaves your hair smooth and shiny by sealing hair oils, color and moisture in.

Now, I'm not a hardcore hair professional so when I saw 8 different barrels I wasn't too sure if I'll end up using them but boy was I wrong. Since its very convenient and easy to use the curler, I have been experimenting alot with different barrels. Be it loose beachy waves, foxy curls or large bouncy curls, you can style up your hair in so many different variations with this one.

My most used barrels are the 32mm & 25mm for slightly loose curls and the 18/9mm for tight ringlets. If you love heat styling you hair into waves or curls then you'll absolutely love this curling kit. I have thick and dry hair so the curls last until I wash my hair though the bounce is reduced after 2 days. It only takes me 15-20 minutes to do my hair with this curling wand and I absolutely love it. Everytime the time you see me rocking curly/wavy hair on Instagram, this baby is to be credited!

Despite being an American product, it has dual voltage which means it will work in pretty much every country including India though you will need an adapter for the plug which is easily available. At $200, it definitely feels expensive but you're getting 8 curlers at that price which sounds very reasonable. Irresistible Me also provides free shipping on orders above $150 and currently you can avail 20% discount on your first purchase!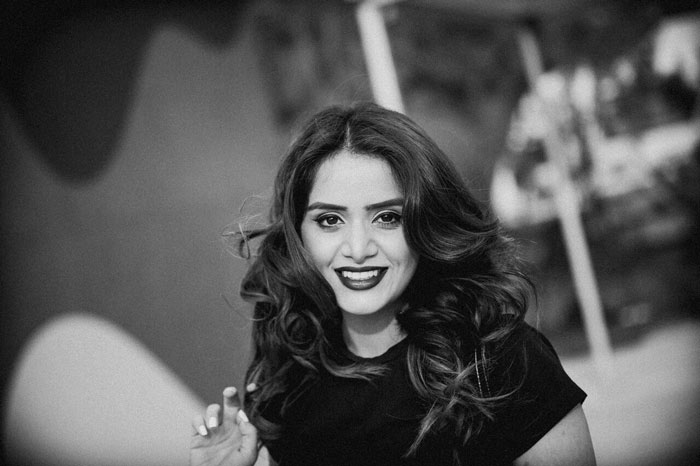 Besides the curler, the brand also stocks some amazing hair extensions and the prettiest hair accessories! I got a few head chains which looks so regal. I totally forgot to click those but maybe I'll show them on my Snapchat soon.!
Overall, I love the Sapphire 8 in 1 Curling Wand. Its a high quality product perfect for both personal and professional use. The price might seem a bit steep but definitely worth every penny. This is one my most favorite hair styling tools I own till date.