Terra Chips: The Healthy Party Snacker!
Terra Chips Review, Price & Buy Online India
House parties are very common at my place especially during the festival season. This year, I hosted a little get together of my own and being the perfect host, I wanted to have not only healthy snacking options but also something that was gluten free for my friend who suffers from the celiac disease. That's when I came across Terra Real Vegetable Chips in India as a great snacking options for those allergic to gluten.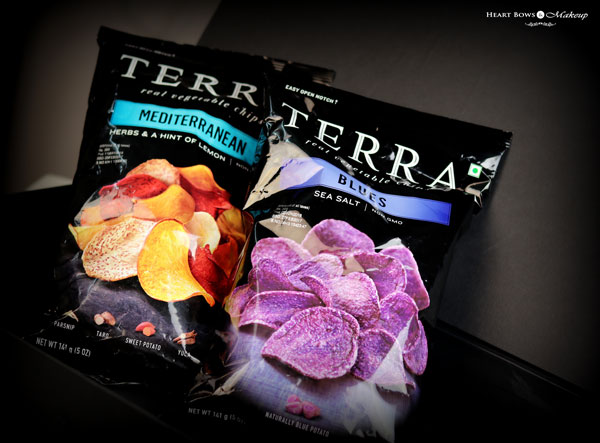 An explosion of flavor and textures complimented with the perfect crispiness. Healthy but without tasting healthy. What could be better? Those were exactly my thoughts when I tried out the Terra vegetable chips. Terra is a popular international brand which is famous for their extremely unique ingredients and combinations like yuca, parsnip, naturally blue potato (oh yes), batata etc.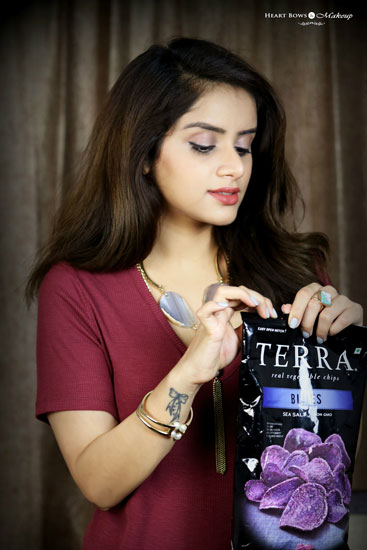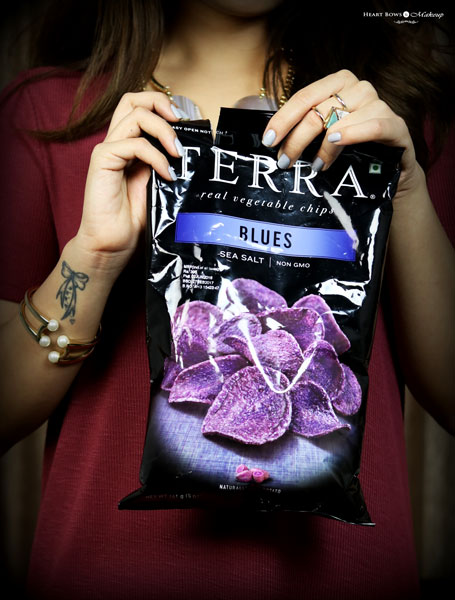 With a combination of beautiful colours and delicious flavours, the Terra chips were a hot favorite at my party. Not only was it something unique but being a healthier alternative to potato chips, many of my girlfriends loved it. The Mediterranean Chips tasted so well with a salsa dip and mango dip recipe that I got off their website.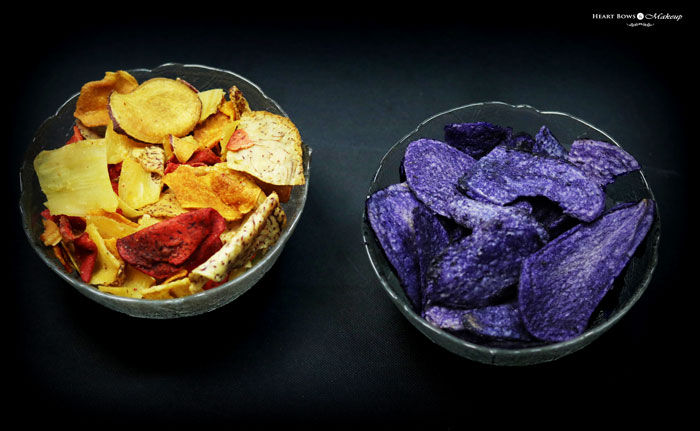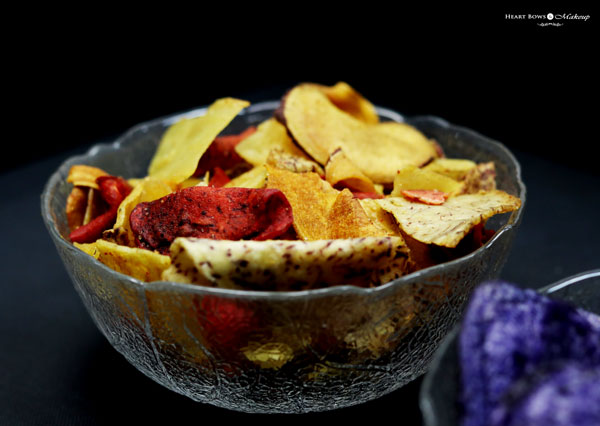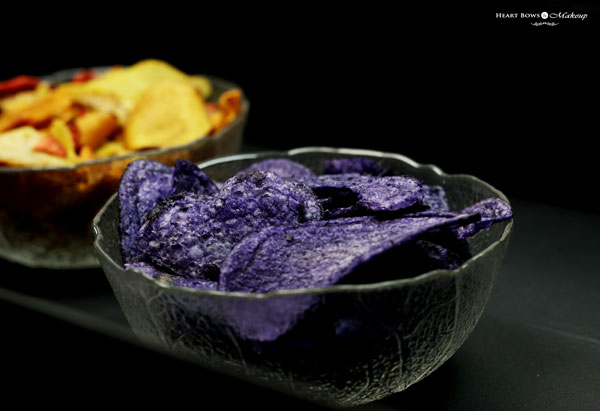 The burst of colors in a bowl, especially the BLUES variant, which has naturally blue potatoes with sea salt not only looked exotic but was also a great conversation starter. The Terra vegetable chips are free of GMO and gluten. It's the best gourmet snack and is the perfect accompaniment for any get together or party.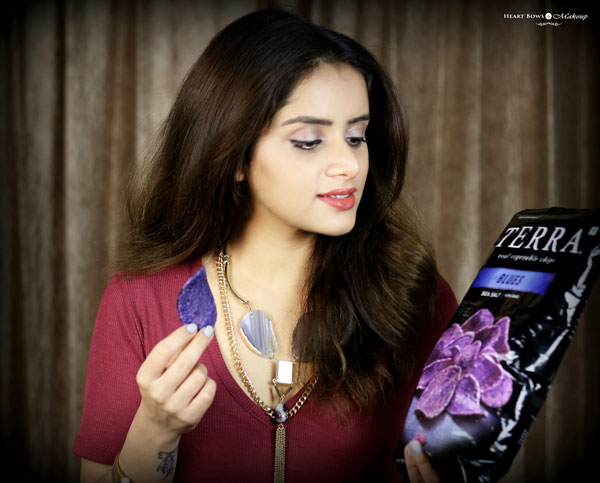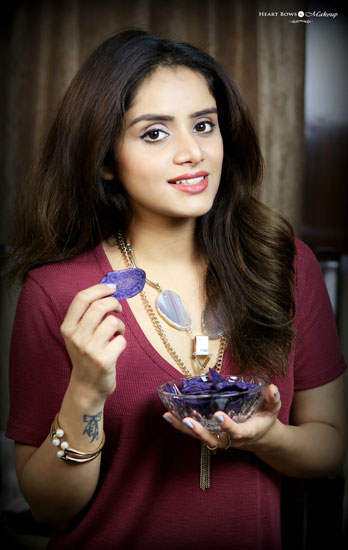 Ever since I've been introduced to Terra's real vegetable chips, I always opt for these over the regular potato chips as they are a healthier alternative. The Terra Chips are also perfect for those who work out or are trying to watch their weight.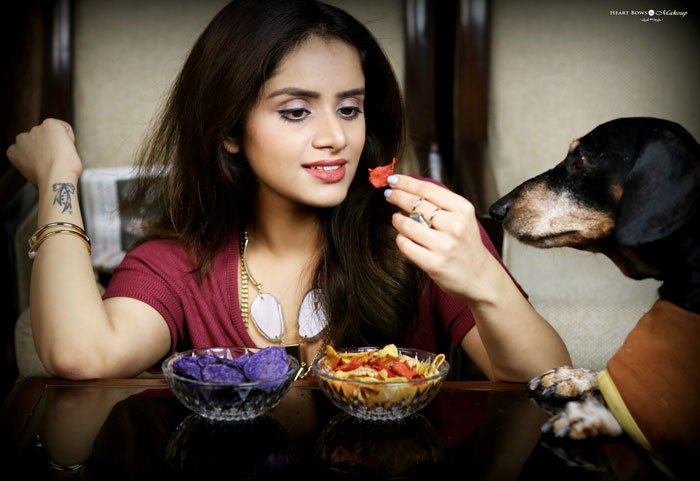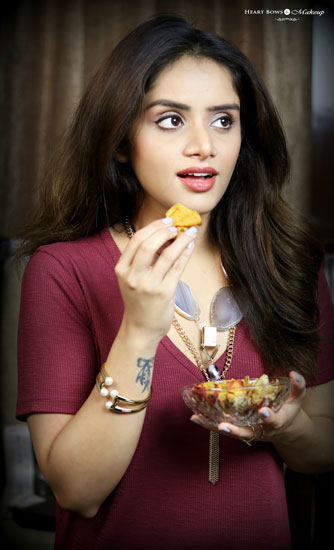 I tried 3 variants- Original (parsnip, taro, sweet potato, yucca, batata), Blues (Naturally Blue Potato) & Mediterranean (parsnip, taro, sweet potato, yucca, batata) and it's very difficult to choose a favorite. They all taste so delicious that I finish up a packet in a jiffy. This is definitely a great product to not only to serve during get togethers or parties but also to snack on. Terra Chips are easily available online on Amazon, Big Basket or in stores at Nature's Basket & Food Hall.
Price: Rs 385 – Rs 395 for 141 gm