3 Easy & No-Heat Updos for Medium Hair: Step by Step Pictures
3 Easy & No-Heat Hairstyles for frizzy and dark hair: Step by Step Tutorial
You know what's the worst thing about having wavy, thick and frizzy hair? You tend to OD on heat styling products which further damages the hair. It got so bad that my hairstylist told me chop off atleast 5-6" of my hair because my hair was beyond repair. From that day on, I decided to love my hair in its natural glory and started using products that made it more manageable and presentable without heat styling. I've tried a lot of brands over the past 1 year and have come to realize that the one that works the best for my hair is BBLUNT. They have a vast range of products suiting different hair types, be it for flat hair, frizzy hair, oily hair or fine hair. These products are specially formulated for Indian hair and keeping Indian weather in mind.
Today, I'm going to share 3 of my favorite no heat updo hairstyles which look absolutely gorgeous and are easy to do at home. I'm going to be using 3 of my favorite BBLUNT products for these looks: BBLUNT Climate Control Anti-Frizz Cream, BBLUNT Back To Life Dry Shampoo & BBLUNT Blown Away Volumizing Leave-In Spray.
1) Easy Braided Bun Updo: Best No Heat Hairstyle
This is by far the easiest DIY hairstyle and takes only a few minutes to do. Since I recently colored my hair with the BBLUNT Salon Secret High Shine Crème Hair Colour, the braided buns look very glamorous when the light hits it so I definitely recommend it for colored hair.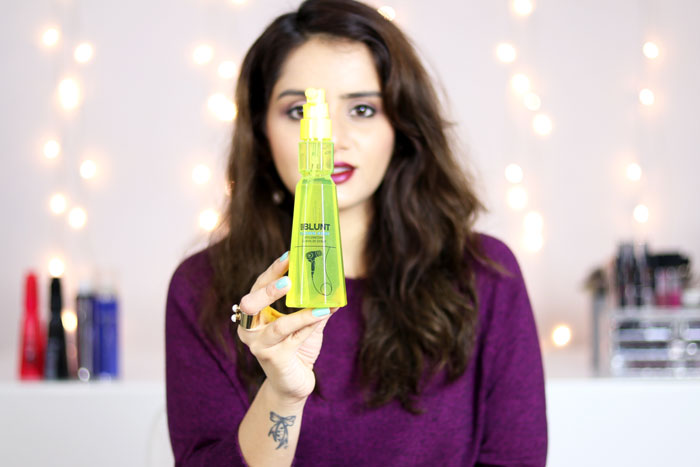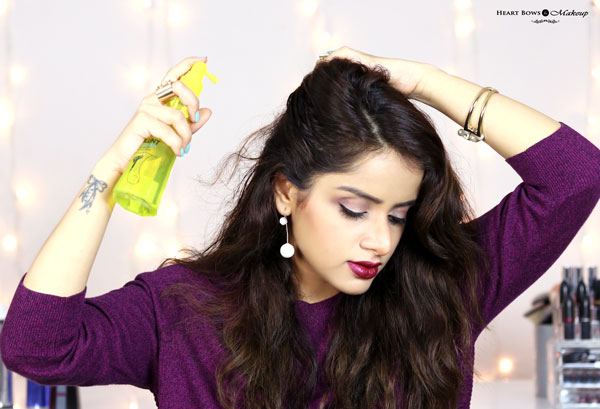 Step 1: Spritz some BBLUNT Blown Away Volumizing Spray on your damp roots. Make sure you apply it only to your roots and while your hair is damp. This will help in adding volume to the crown area. I got out of the shower, waited for 15 minutes because my hair was dripping, then used the volume spray while it was still a little moist.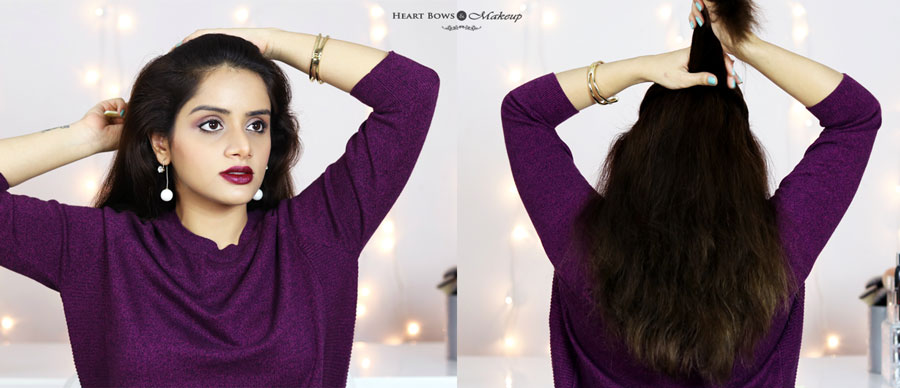 Step 2: Next, comb your hair and tease your hair at the crown for a slight puff.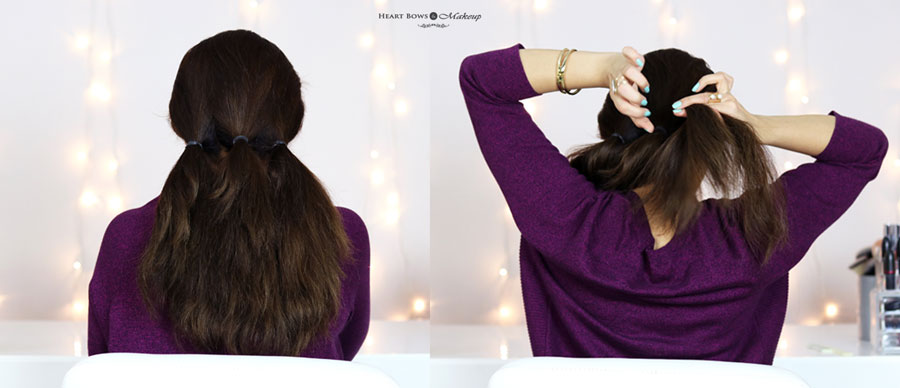 Step 3: Divide your hair in 3 equal portions. You can put these sections into a pony each to make the next step easier for you.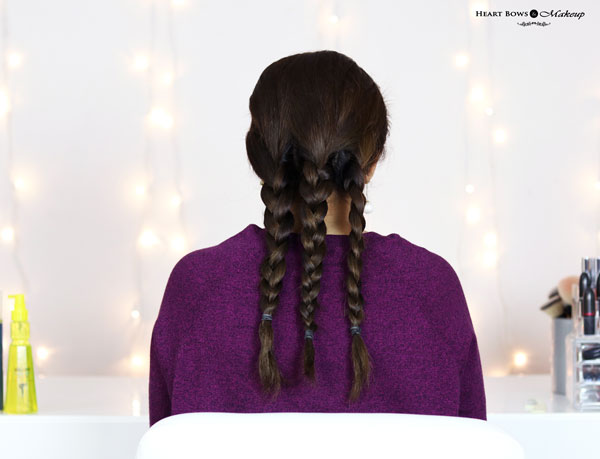 Step 4: Do a regular braid with each portion. Secure it with a rubber band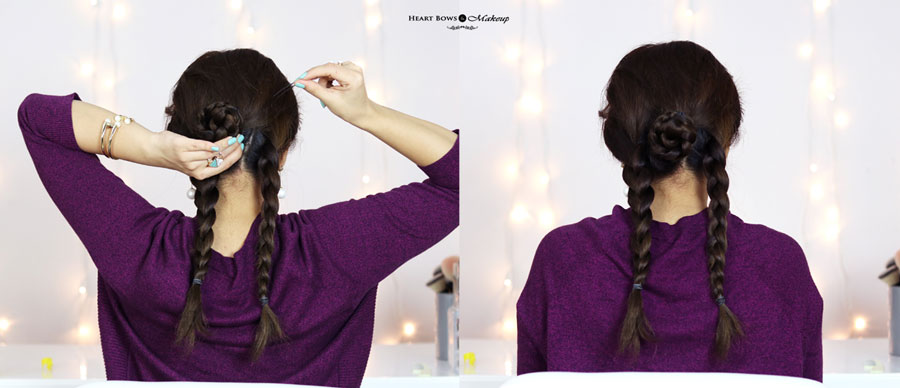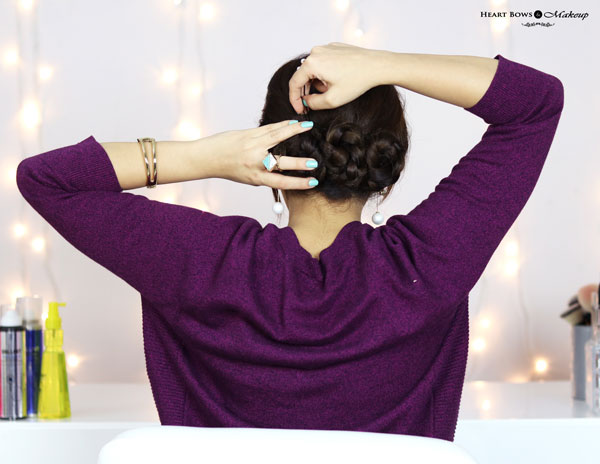 Step 5. Roll each braid into a bun and secure it with bobby pins.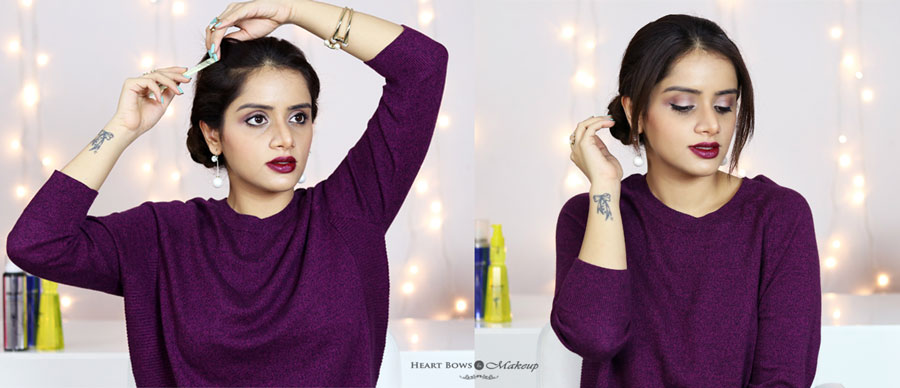 Step 6 (optional): You're almost done but if you want, you can take a few flicks out for a more romantic look.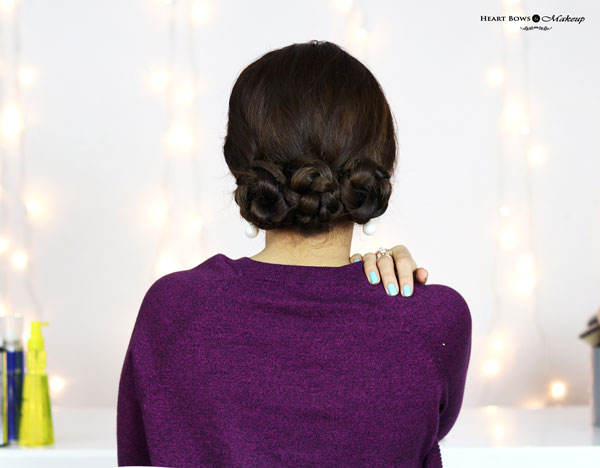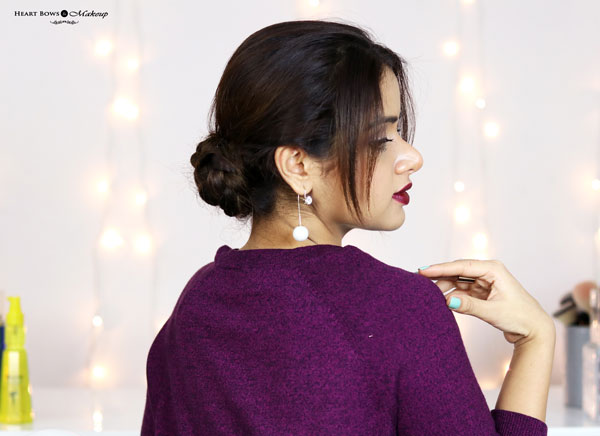 This is one of my favorite hairdos for when I'm running late or my hair is too frizzy. It looks incredible for an evening date or just a late Sunday brunch with the girls.
2) Half Updo Hair Bow: Best No Heat Hairstyle for Medium Hair
You know how obsessed I am with bows and this is another quick and girly hairstyle perfect for just about any occasion. It does not require any heat styling and is perfect for medium hair.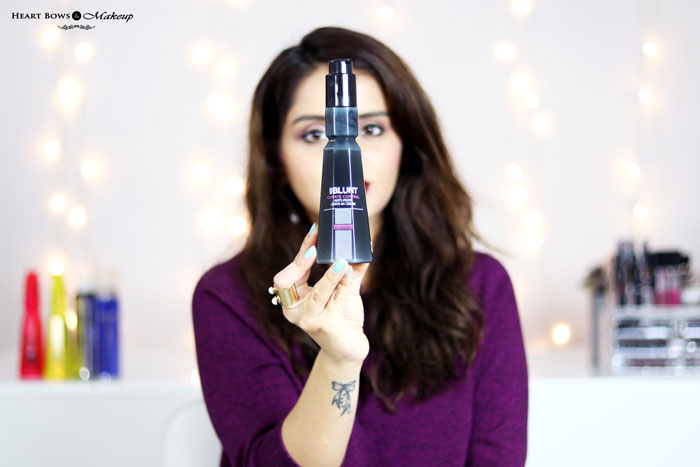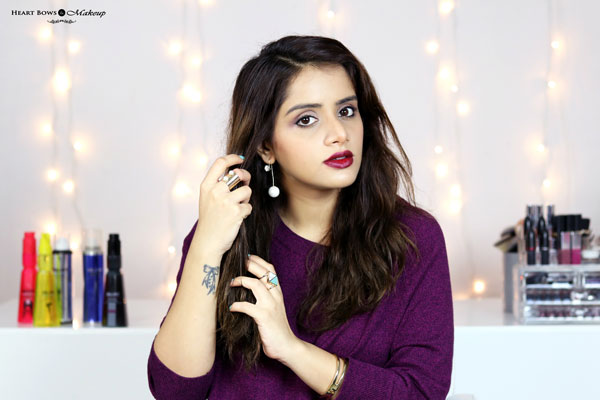 Step 1: Apply some BBLUNT Anti Frizz Leave-In Cream. This is my absolute favorite from BBLUNT because it has multiple uses. I use it every time I wash my hair. It not only helps to control the frizz but also makes my hair look smoother. This needs to be applied on damp hair, from mid length to the ends. 2-3 pumps are enough for my hair length and thickness.

Step 2: Take a small section of hair from each side of the head. Tie it together with a rubber band.
Step 3: In the last loop leave a bit of the ends and don't pull it through the elastic band. Next, divide the loop in half to create 2 smaller loops.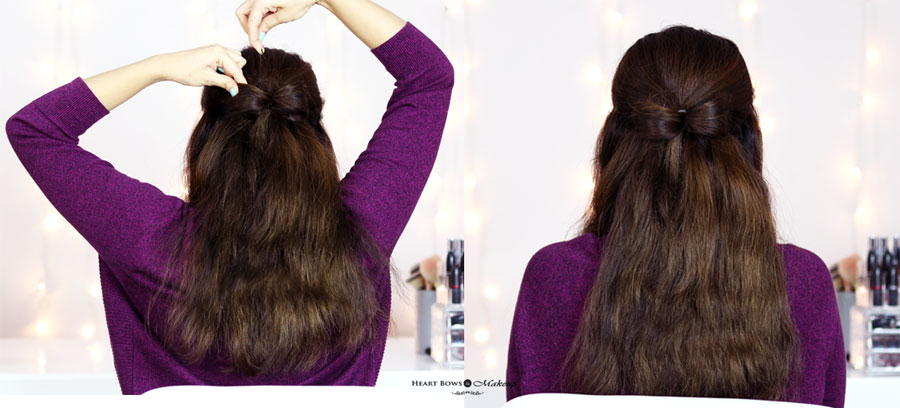 Step 4: Push one loop flat against the head and pin it with a hair pin from the top and bottom. Repeat the same with the other loop.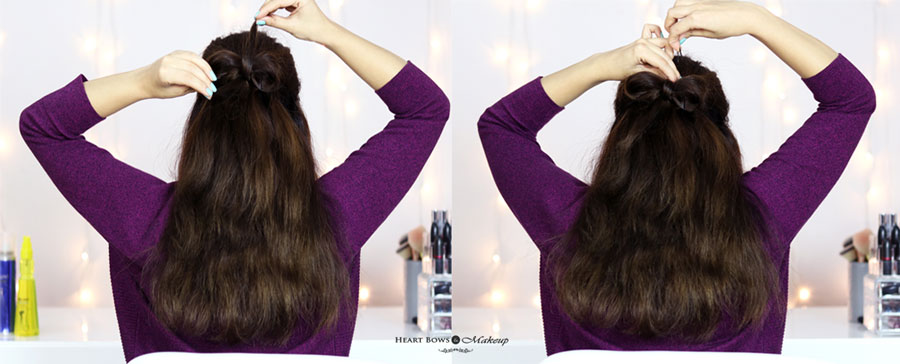 Step 5: Taking the remaining ends of the hair, wrap it around the rubber band and pin it inside the loop with a few hair pins.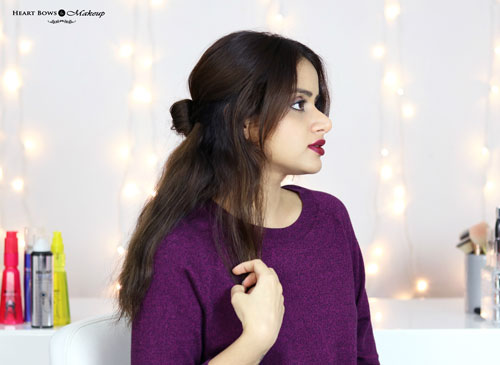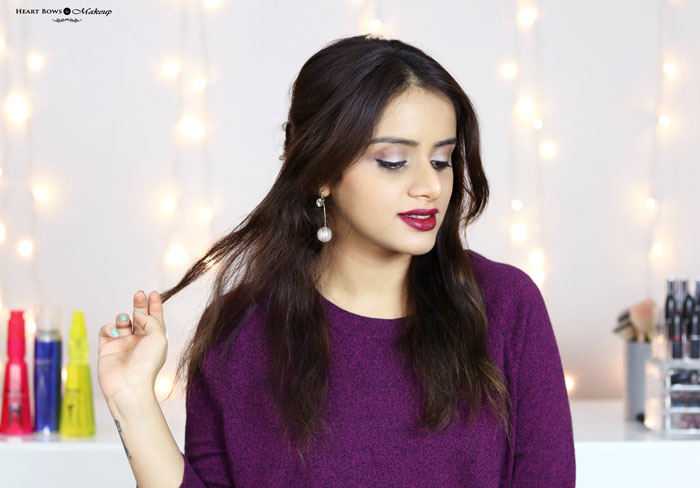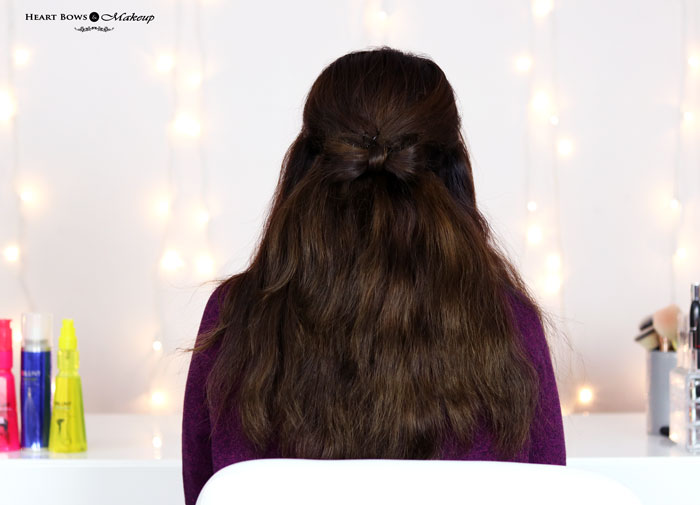 Tada! You're all done. Wasn't that a super quick and easy no-heat hairstyle? You can do this for 3rd and 4th day hair as well, just use a bit of dry shampoo in case your scalp looks too oily.
3) French Braided Bun: Best Updos for Frizzy Hair
Talking about oily scalp, this is my go-to hairstyle for the times my hair is too dirty or oily. By this time my hair had become a little greasy because of playing too much with it, trying out different styles.
Different from a simple bun, it looks super pretty and feminine on anyone whom I've seen sporting it so far. It might seem a bit complicated but trust me once you understand the steps the hairdo is easy to do.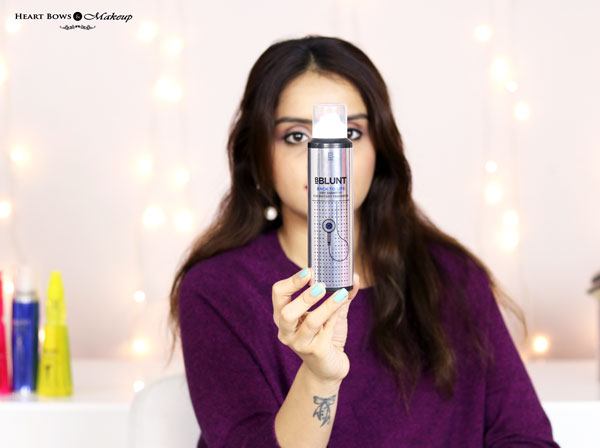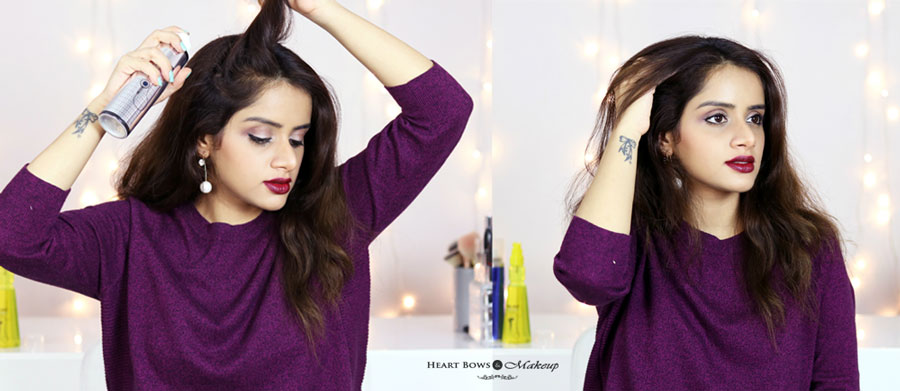 Step 1: Spray BBLUNT Back to Life Dry Shampoo on your roots from a distance of 6 inches. Massage it a little so that there is no white residue.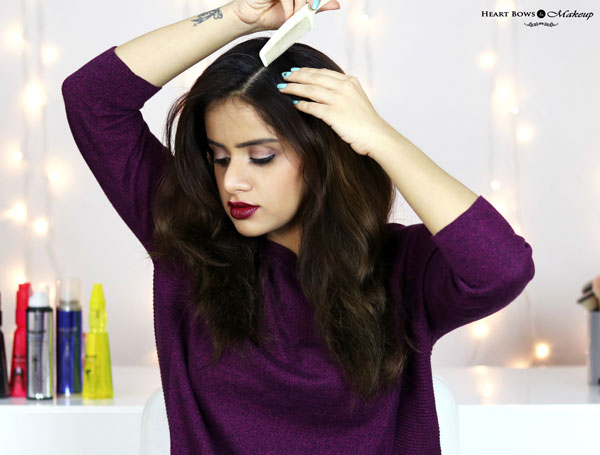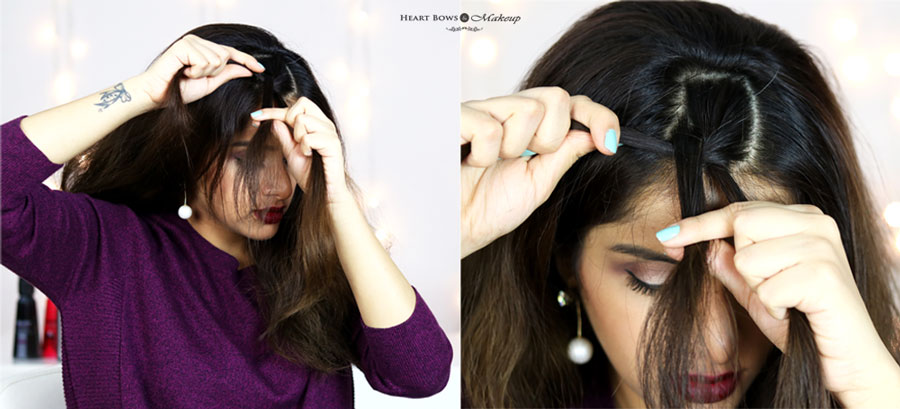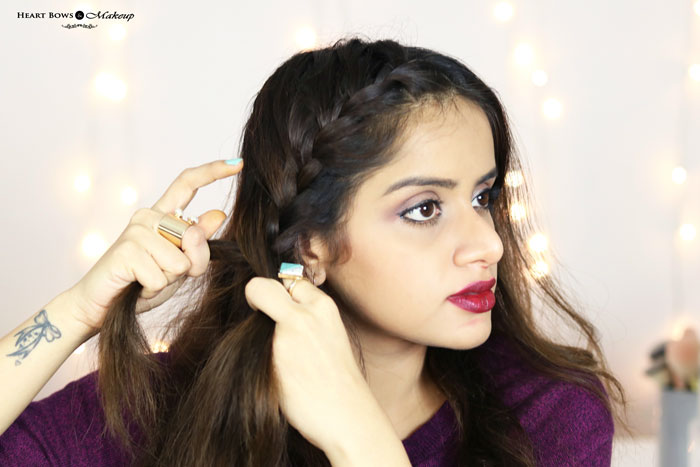 Step 2: Part your hair in 2 sections, preferably with a side part. Take a small section from the front and make a normal braid knot. Start adding extra sections of hair to it and braid it like a French braid till you reach the ear.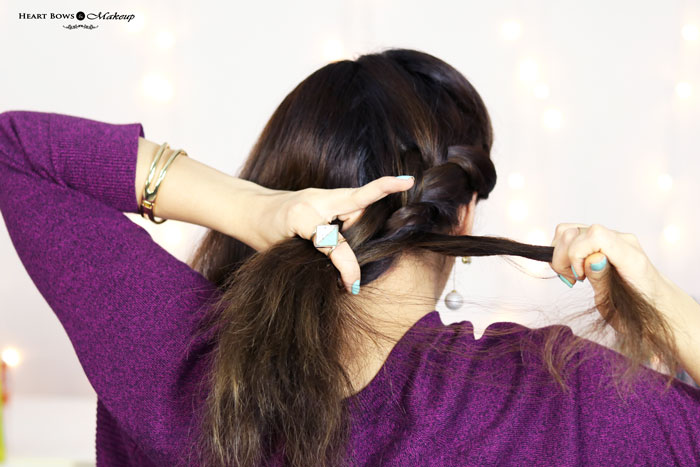 Step 3: Now start braiding the hair at the back of the head in a fishtail braid. You don't need to be very precise with it, the messier the better.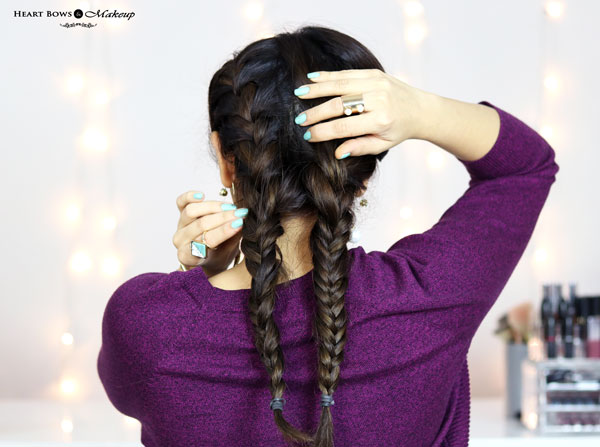 Step 4: Repeat the same process on the other side of the hair. The end result should look something like the picture above.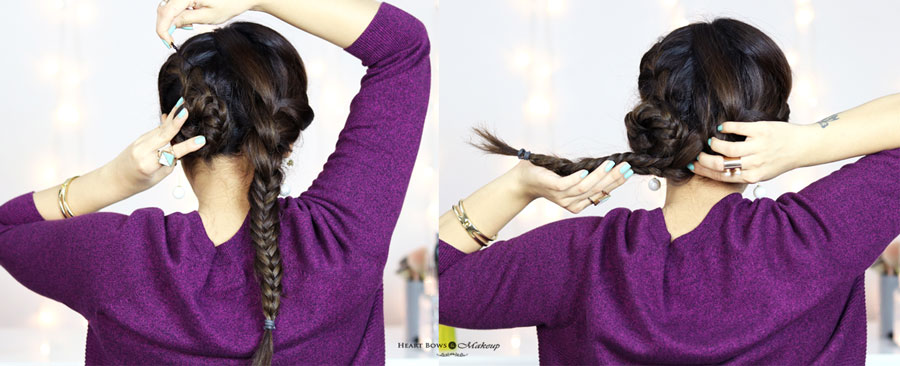 Step 5: Twist each braid into a bun and pin it with bobby pins.

Step 6: Loosen up the French braid on the crown a bit. Be careful if you have a lot of layers in your hair.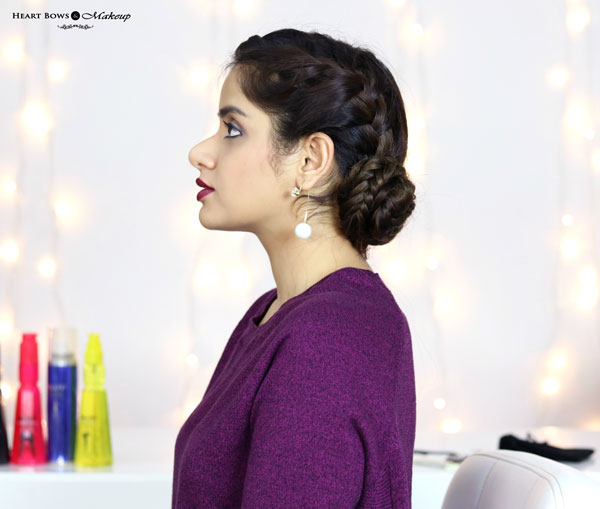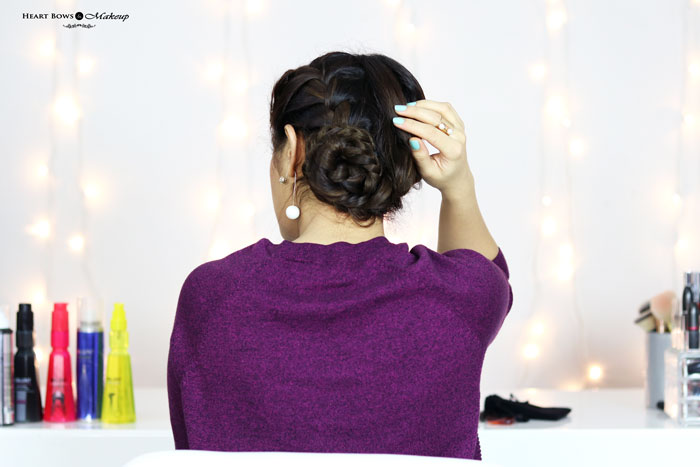 You're all done! I'm so obsessed with this easy updo for dark hair and I always rock it during the fashion week which gets me numerous compliments every single time. Something like this looks great with an off shoulder top or a high neck sweater dress, so it is very versatile in that sense.
Hope you liked these quick and easy hairstyles that I created using the BBLUNT products. Do let me know your thoughts on it below 🙂