5 Stylish Hairstyles That You Can Wear Everyday!
5 Stylish Hairstyles You Can Wear Everyday
For as long as I can remember, I have always been complimented for my thick and long hair. To have and maintain healthy hair, it definitely needs some TLC. I have always taken good care of my crowning glory, only using the best hair products to nourish them. A constant in my haircare regime has been the TRESemmé range of shampoos and conditioners. I'm currently using and loving the Botanique range which gently cleanses my hair and keeps the dandruff away. The conditioner is very hydrating and helps keep the dryness and frizz in check.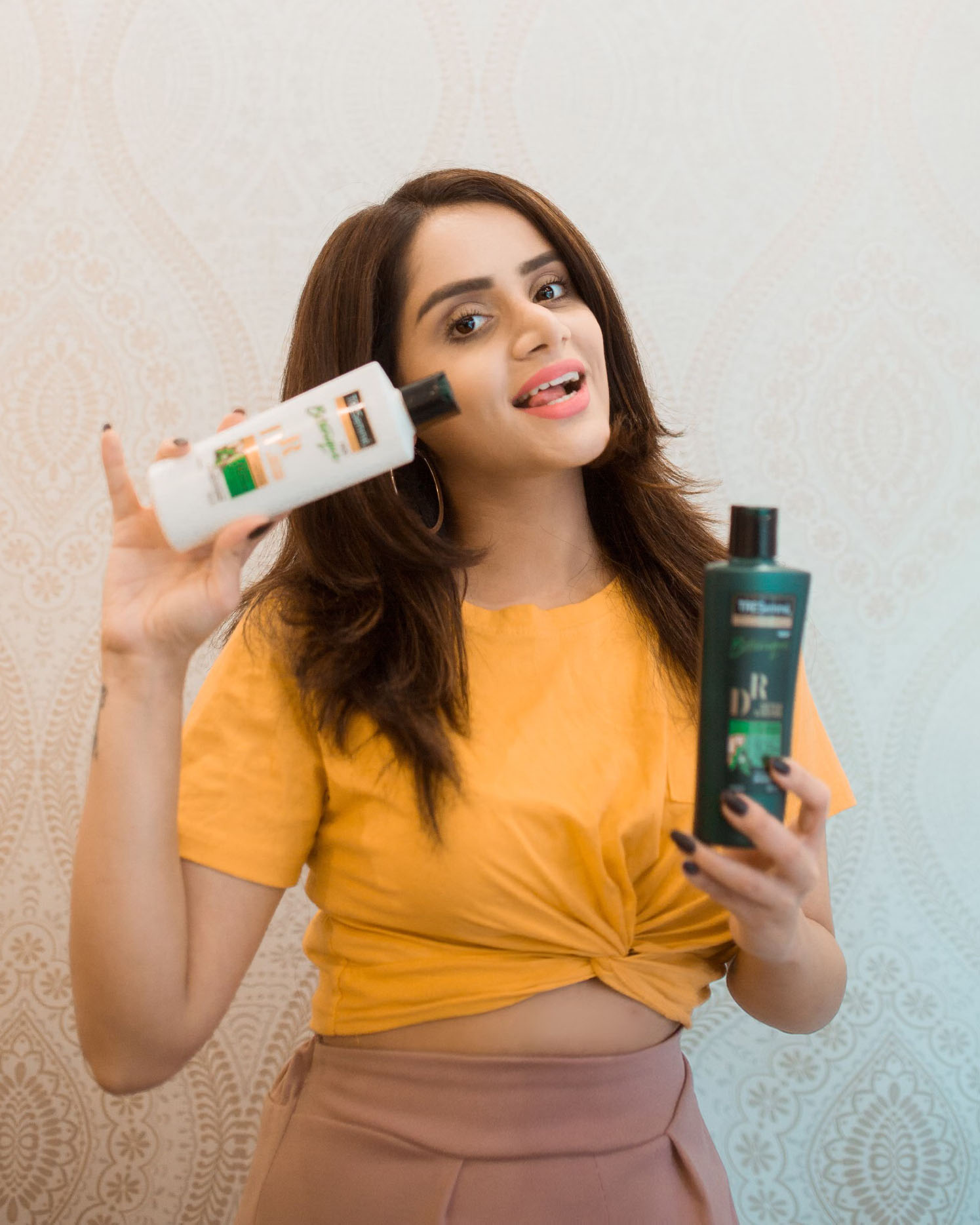 But you know what I really struggle with? Hair Styling. Every tutorial looks so complicated that I never end up doing anything fun with my hair. A bit of blow drying or curling and I'm good to go! However, I recently came across the TRESemmé Chatbot on Facebook which guided me to these super fun and easy hairstyles on the TRESemmé Youtube page. They have a vast variety of hairdos for different hair lengths which are really easy. They look oh so stylish minus the complicated steps.
So here are my top stylish hairstyles for 2019 that would look great on a date or a trip to the mall with your girlfriends. They are perfect for any occasion.
Half Up Samurai Bun
This is my absolute favourite which looks effortlessly chic. It is super easy to do and looks super stylish too. Oh and it keeps your hair in place. Great for someone who struggles with frizz.
Braided Half Up Half Down Hairstyle
If you have long wavy hair, this is the one for you. I love braided hairdos because of the boho vibe it brings. This would look great paired with summer dresses!
Twisted Half Bun Hairstyle
This another favourite of mine. It looks gorgeous and glam and is very simple. The hairdo keeps your hair away from the face while letting your long locks flow. Great for a party or a night out.
Tousled High Ponytail
Ariana Grande rocks it and so can you. The twisted high ponytail is a fun casual look which has been sported on major runways around the world. It's quite versatile and I love how the tutorial helps in adding volume to your ponytail.
Braided Swirl Hairstyle
I've done this hairstyle so many times! Great for days you are having a bad hair day and want your hair looking great but also in place. I hate complicated braids and this is a super easy and fun hairdo.
So which one of these looks will you try? Let me know!